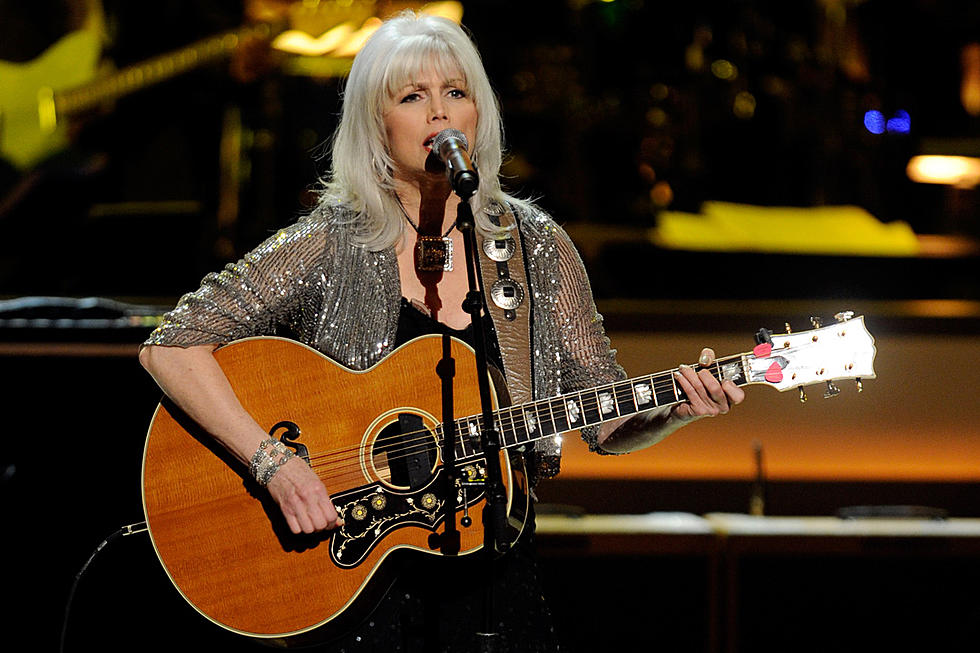 No. 13: Emmylou Harris – Country's Most Powerful Women of All Time
Ethan Miller, Getty Images
When a country singer reaches across the dial to join together in song with an artist from another genre, she's following in the footsteps of Emmylou Harris, a true champion of women in music and artist No. 13 on this list of country music's most powerful women.
Early on, of course, Harris was known for her Gram Parsons collaborations, but after her years as a dominant country hitmaker had passed she would join the Lilith Fair Tour, an all-female tour of artists from all sides of the country that brought a feminine voice to the main stage. Her collaborative albums with Dolly Parton and Linda Ronstadt (No. 23) are arguably her most commercially successful. Trio would win a Grammy while Trio II would be nominated 13 years later.
The Country Music Hall of Famer is revered among her peers as a great storyteller with an at times lilting, at times mournful, voice. Contrast he rowdy, uptempo "Two More Bottles of Wine" with the aching "Beneath Still Waters." Between them lies "Blue Kentucky Girl," a Loretta Lynn cover reborn for this star in 1979.
Harris was not afraid to reimagine a hit and has done so freely throughout her storied career. For a decade beginning in the mid '70s her warm voice blanketed country radio. The 1980 CMA Female Vocalist of the Year winner's artistry influenced the next generation.
Female Trailblazers Who Are Changing Modern Country Music
Watch: Country Women Well-Represented in 2017 Taste of Country RISERS
More From Taste of Country