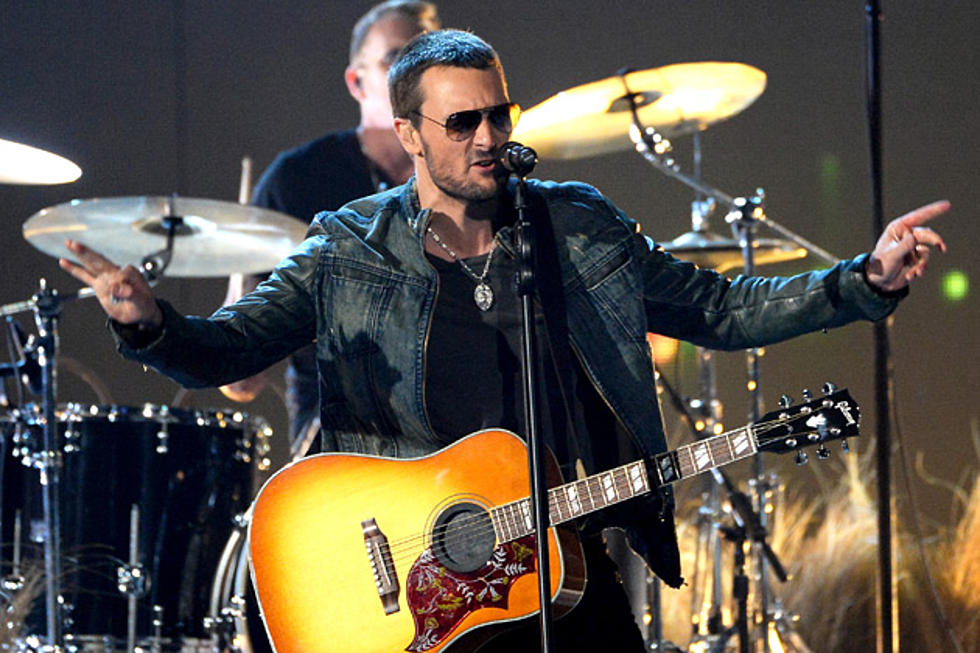 Eric Church Brings a Soft Moment to 2014 ACMs With 'Give Me Back My Hometown'
Ethan Miller, Getty Images
The stage was simple and reminiscent of his music video for the song. Stone crosses, grass, and tombstones lined the stage, nodding to the theme of the video, which featured a young, bearded man attending a roadside funeral.
The singer was wearing a dark jacket, jeans, and his typical aviators, and just like every other performance we've seen from him, Church nailed it.
This performance was more subdued than what Church normally brings, which was a nice change of pace. He kept the somber tone of the song -- from 'The Outsiders' -- in check, and unlike previous performances, there were no pyrotechnics or sizzling effects. Instead, the song and Church's voice were the true stars.
More From Taste of Country