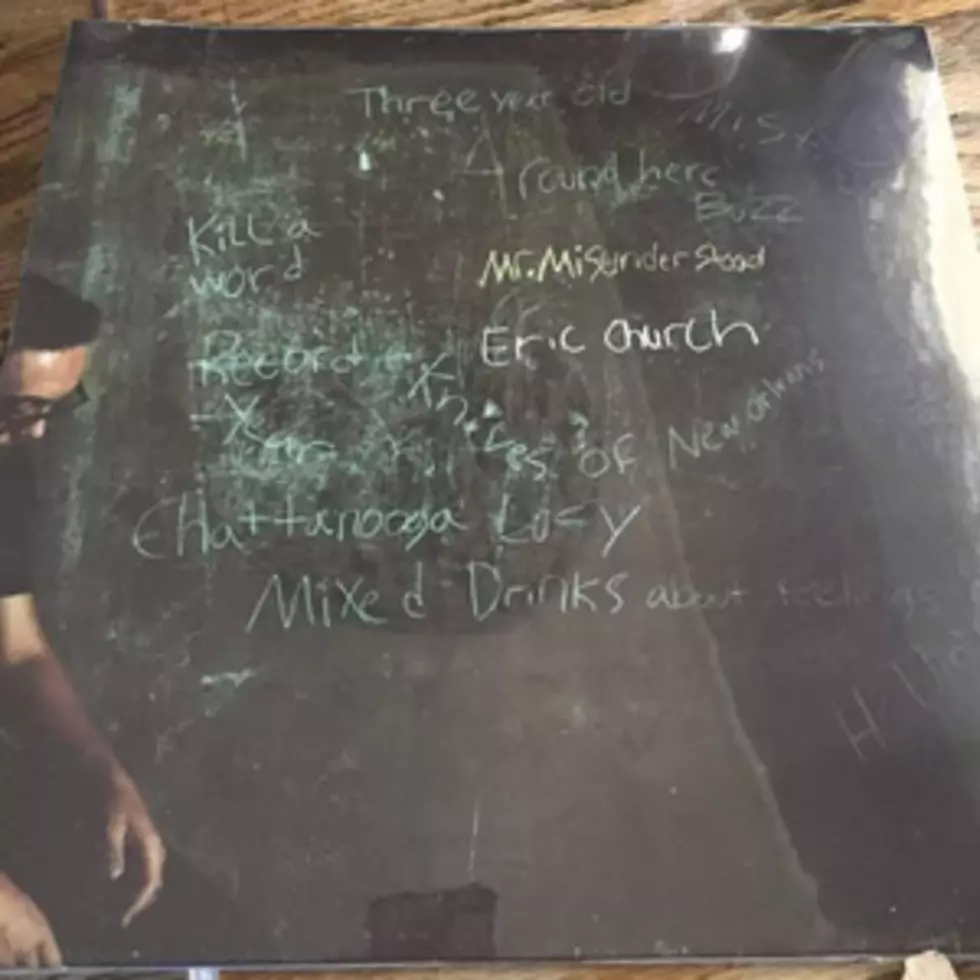 Eric Church Drops Surprise 'Mr. Misunderstood' Album on Fans
Courtesy of Jon Selchert
Select fans of Eric Church got a big surprise on Tuesday (Nov. 3) when a new album called Mr. Misunderstood showed up in their mailboxes. The unannounced, 10-track album is packed with more lightly-produced country-rock tracks than one heard on The Outsiders, including one called "Three-Year-Old."
Several fans tweeted their pleasure, while others commented on the singer's Church Choir message board. "Best surprise today. Received a record in the mail from @ericchurch love it! #mrmisunderstood," tweets @k_msinclair. Not all members of the Church Choir received it, or received it yet. There's been no official comment from the singer or his label and management team about the album.
The surprise album comes hours before Church is set to kick off the 2015 CMA Awards. He'll join Hank Williams Jr. to sing a cover of Waylon Jennings' hit "Are You Ready for the Country?" when the show begins at 8PM on ABC Wednesday (Nov. 4). Church is also set to headline WE Fest in Detroit Lakes, Minn. next August.
There's also an unconfirmed rumor that Church may be releasing the album nationwide on Thursday. If true, it'd be the second time in six weeks a country superstar has dropped a surprise album with little to no advance promotion. George Strait released Cold Beer Conversation on Sept. 25, four days after revealing that it was coming.
Two of the songs on Church's Mr. Misunderstood are soul-soaked vocal showcases that display a new side of the singer. "Mistress" and "Chattanooga Lacy" are both organ-heavy country tracks, although the two are very different. Conversely, "Three-Year-Old" is a raw ballad that's unmistakably about his oldest son. A song called "Mixed Drinks About Feelings" is a duet, although it's not clear who the female vocalist is.
The 100 Greatest Country Albums Ever! Who's Your No. 1? 
More From Taste of Country