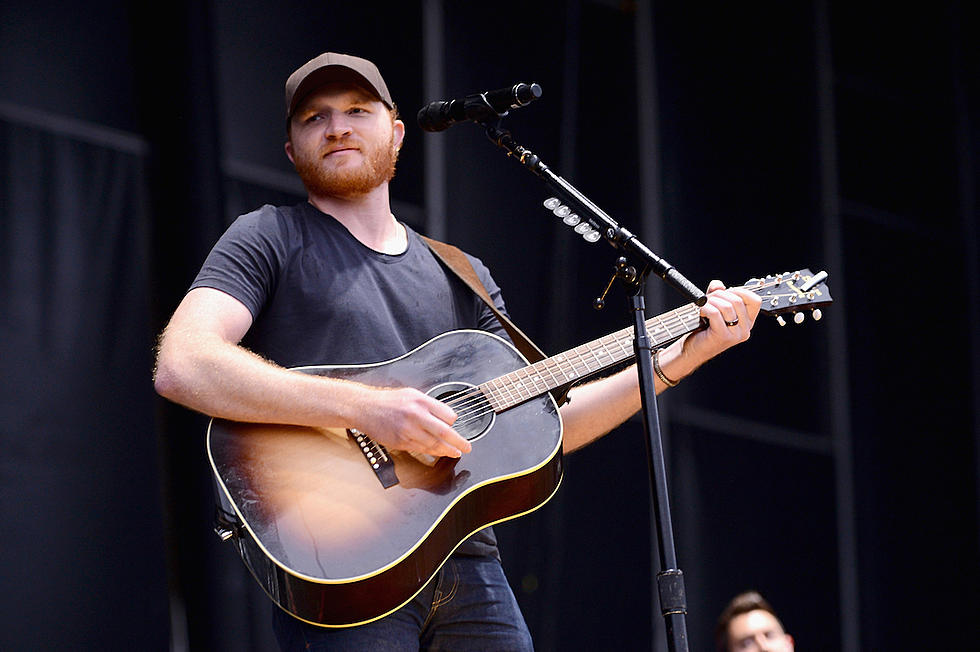 Eric Paslay Will Be 'Dressed in Black' on Sophomore Album
Stephen Lovekin, Getty Images
Eric Paslay's long-awaited sophomore album finally has a name: Dressed in Black. The title is a reference to his most recent single, "High Class," which serves as the lead-off track to the record and reflects the quiet confidence Paslay has become known for. The singer-songwriter says with this album he was aiming to create something timeless and classic, not necessarily the status quo.
"I'm grateful that we are getting to celebrate some life in another album. I always strive for, as an artist and musician, something that lasts," Paslay explains. "Not just popular now. It's not just something on a page, but it somehow finds you in a restaurant, or on a dance floor, or in your car alone that makes you go 'what is that?'"
Paslay co-wrote all 12 tracks on the record, including "High Class," which debuted as the No. 1 most added song at country radio. Its corresponding video shows off Paslay's dance moves and ability to throw a great party, kicking the sophistication up a notch from the typical backyard beers and tailgates of everyday hangouts.
The artist is headed to the 2016 ACM Awards, where he's nominated for Song of the Year for "She Don't Love You." He's also gearing up to go on the road with Toby Keith as a special guest on his Interstates & Tailgates Tour, which begins July 8 and continues through September.
"Really excited for the opportunity to be on the road with Toby this year," Paslay said in a release about the tour. "He sure knows how to put on a show. I can't wait to take it all in and learn from one of the best."
Paslay will also be performing at the Taste of Country Music Festival this June in New York. Dressed in Black does not yet have an official release date, but is slated to drop this summer.
Cam, Eric Paslay + Brad Paisley Crushin' It Live in Concert
More From Taste of Country