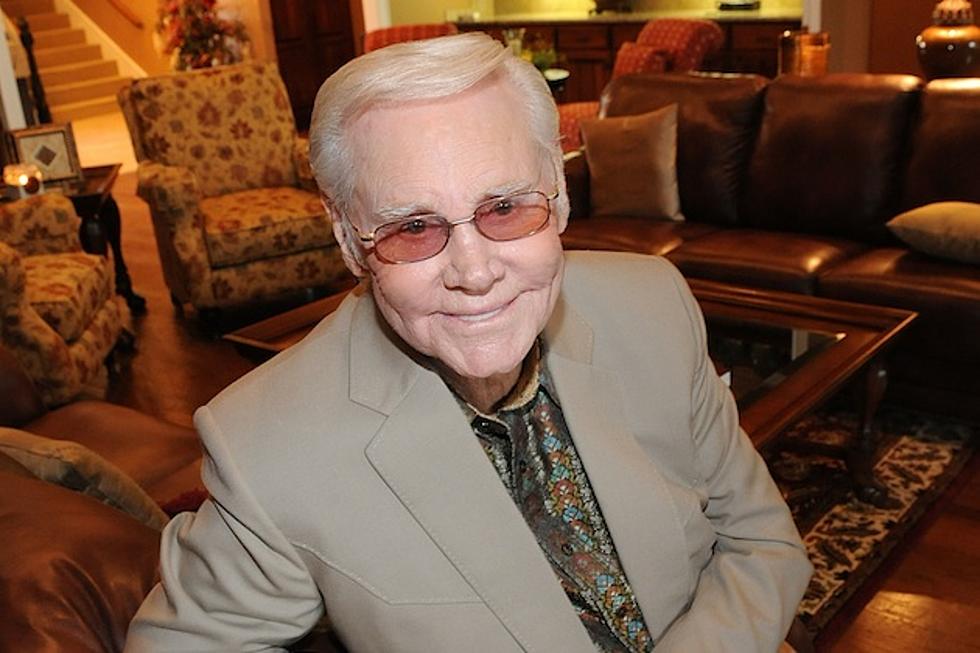 George Jones Gospel Album, 'Amazing Grace,' Booked for September
Rick Diamond, Getty Images
Two days before what would have been George Jones' 82nd birthday, the iconic singer's country gospel record 'Amazing Grace' will be released.
It seems fitting to release such a personal album close to the day that for so many years, celebrated Jones' life. On September 20, 'Amazing Grace' -- which had already been planned and blessed by Jones before his passing on April 26 -- will be available for purchase. This album is especially sweet, because gospel music had always brought peace and calm to Jones throughout his turbulent life.
The man lovingly known as 'Possum' was reverential in his approach to singing sacred songs. In fact, he didn't believe vocal theatrics should be involved in that specific style of music, and that was demonstrated so well with his eloquent and moving rendition of 'Amazing Grace,' used during the video/ bio segment of his Kennedy Center Honors Induction in 2008.
His version of the song resonated with so many and resulted in hundreds of calls asking for the recording. The record has not been in the marketplace since 2005 (to the degree that is possible in the digital age), but now, fans of Jones can hear that beautiful song, along with many other gospel tunes, this fall.
Jones recorded the gospel songs with producer Billy Sherrill in 2002, with the exception of one track, 'Great Judgment Morning,' which was produced by Brian Ahern in 1994. The Billy Sherrill songs represent the final sessions between Jones and Sherrill, as Sherrill had retired and was not interested in going back into the studio. However, Jones was persistent in trying to get Sherrill to do one last project, and they finally agreed to do a gospel collection. It also marked the first time that Jones had actually recorded an entire gospel project and not just isolated songs tacked onto the end of secular sessions.
With a legacy of charting records in six decades and earning Gold certification well into his late 70s, Jones will not be forgotten. And with his newest 'Amazing Grace' album, he'll live on in the lives of fans, serenading them with songs so dear to his heart.
More From Taste of Country