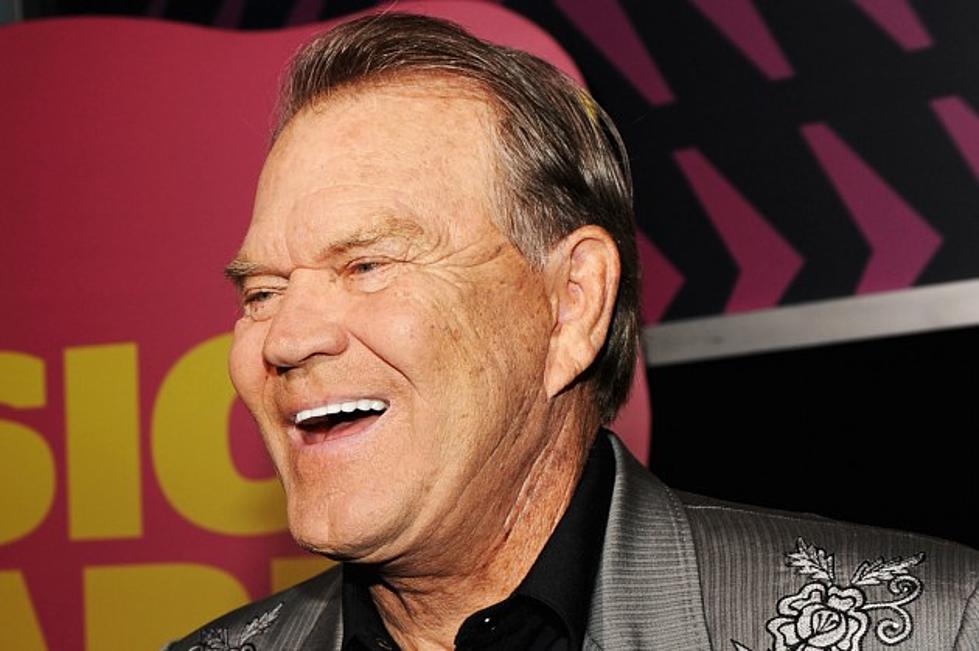 Glen Campbell Moved to Alzheimer's Care Facility
Rick Diamond, Getty Images
Glen Campbell has been moved to a facility that specializes in Alzheimer's care. The 77-year-old has been battling the disease for three years. Fans found out about it in 2011.
A family friend tells People that a permanent plan for Campbell has not been mapped out. Last June his family shared that he required constant care and attention.  One of his last public appearances was at the 2011 CMA Awards when stars performed an all-star tribute to him.
In February 2012 he performed at the 2012 Grammy Awards, and accepted a Lifetime Achievement Grammy. During his acceptance speech he joked about his poor memory while wife Kim helped him thank the people close to him.
The news of his transition comes just one day before 'Glen Campbell … I'll Be Me' debuts at the Nashville Film Festival. It's a documentary that followed the Goodbye Tour in 2011. He enjoyed making music as long as he could, releasing his most recent album at the age of 77 in 2013.
More From Taste of Country