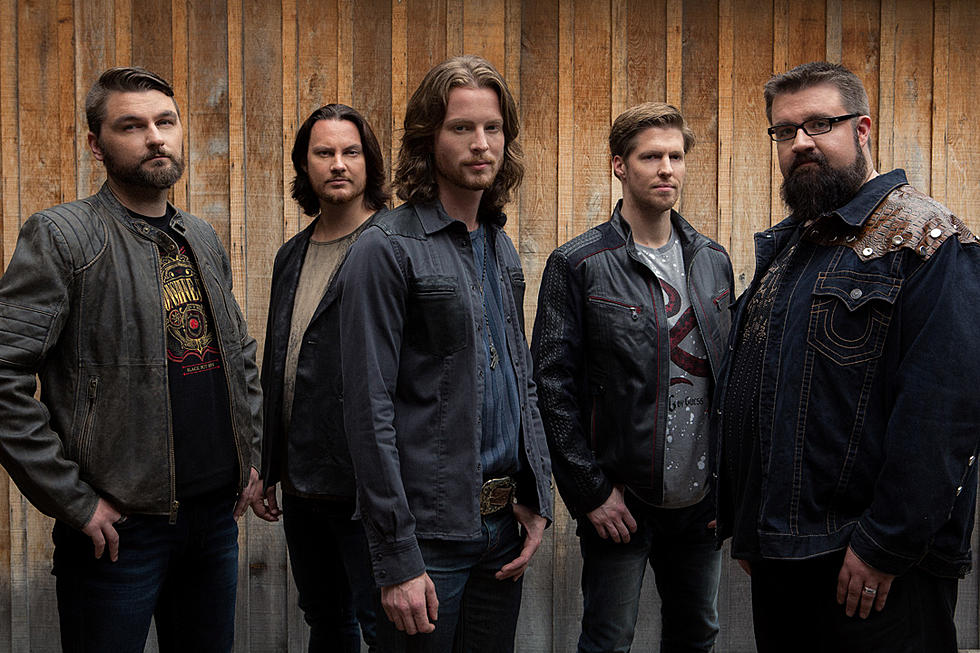 Home Free to Embark on Third-Annual Country Christmas Tour
David McClister
Home Free are in the middle of their Timeless World Tour, but they're already in the holiday spirit. Keeping with tradition, the group will close out the year on their a Country Christmas Tour.
Home Free's third-annual Christmas tour has them traveling across the country for the entirety of November and December. First they'll head to New Jersey for a show on Nov. 24, wrapping after Christmas on Dec. 31. Expect them to play some of their favorite holiday classics, as well as some originals.
"We're excited to announce that we'll be back on the road this November and December for our 3rd annual A Country Christmas Tour!" Home Free say in a statement. "We'll be bringing the music you know and love from Full of (Even More) Cheer, and TONS of holiday spirit!"
Tickets for the holiday tour are currently on sale, as are VIP packages. For more information, visit Home Free's website.
Home Free's 2018 A Country Christmas Tour Dates:
Nov. 24 — Atlantic City, N.J. @ Harrah's Atlantic City
Nov. 25 — North Bethesda, Md. @ Strathmore
Nov. 28 — Harrisburg, Pa. @ Whitaker Center
Nov. 29 — Richmond, Va. @ Dominion Arts Center
Nov. 30 — Greeneville, Tenn. @ Niswonger Center for the Arts
Dec. 2 — Oxford, Ala. @ Oxford Theatre
Dec. 6 — Tampa, Fla. @ Tampa Theatre
Dec. 7 — Fort Myers, Fla. @ Barbara Mann Center
Dec. 8 — Orlando, Fla. @ Bob Carr Theater
Dec. 9 — Jacksonville, Fla. @ Florida Theatre
Dec. 13 — Davenport, Iowa @ RiverCenter – Adler Theatre
Dec. 14 — Carlton, Minn. @ Black Bear Casino
Dec. 15 — Spencer, Iowa @ Clay County Regional Events Center
Dec. 16 — Ames, Iowa @ Stephens Auditorium
Dec. 19 — Wichita, Kan. @ Orpheum Theatre Wichita
Dec. 20 — Columbia, Mo. @ Jesse Auditorium
Dec. 21 — Cedar Rapids, Iowa @ Paramount Cedar Rapids
Dec. 22 — Wausau, Wisc. @ Grand Theater
Dec. 28 — Memphis, Tenn. @ Cannon Center for the Performing Arts
Dec. 29 — Broken Arrow, Okla. @ Broken Arrow Theatre
Dec. 31 — Phoenix, Ariz. @ Ikeda Theatre
Listen to Country Music's All-Time Best Christmas Songs
More From Taste of Country