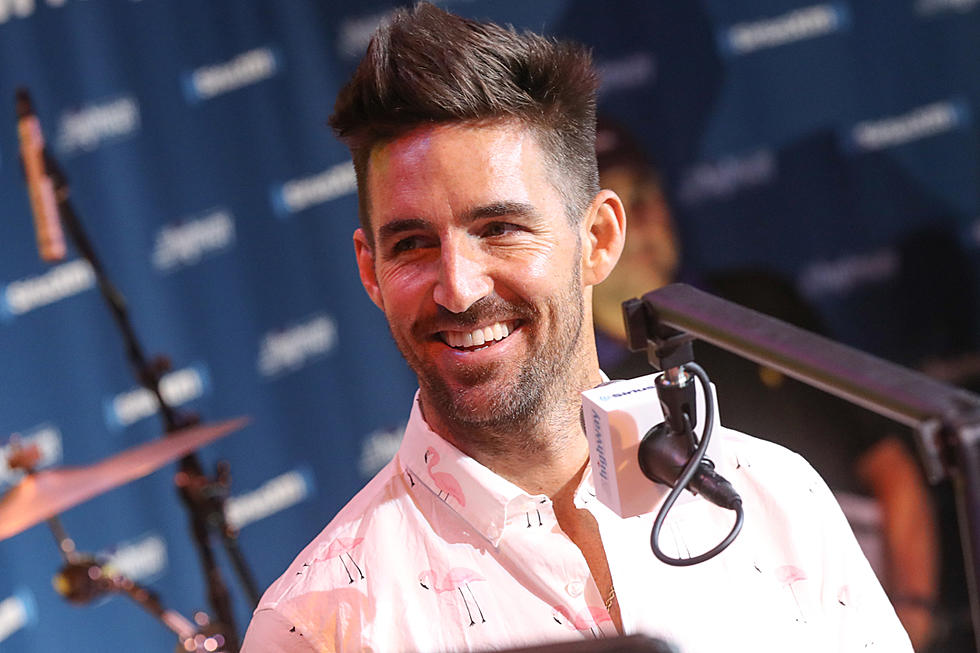 Jake Owen Spent His Birthday With His Daughter at Disney World
Terry Wyatt, Getty Images
Jake Owen turned to social media to thank his fans for their birthday wishes on Tuesday (Aug. 29), and shared that his life is "only getting better day by day."
The singer turned 36 on Sunday (Aug. 28), and from the looks of the adorable photo he shared to Instagram, he and his 4-year-old daughter Pearl spent the day at the Magic Kingdom at Walt Disney World. Owen posted a picture of himself and Pearl running hand-in-hand at the theme park, smiling happily at the camera, as well as a picture of his little girl on his shoulders in front of Cinderella's castle.
"I've had some great birthdays, but yesterday was one of the best ever," Owen writes, admitting, "I sometimes think.. Damn. I'm getting older. Just when that thought crosses my mind, I realize how my life is only getting better day by day."
See Country's Doting Dads With Their Kids
"This little girl Pearl is the reason I wake up every day and TRY to be the best man I can be," he writes. "Every day it's a challenge to be the best Dad I can be to her and make sure she knows that there isn't a song, a show, or anything that comes before her. Single Dad life isn't what I'd planned on, but I'm so lucky that I have this little girl to constantly remind me of my purpose on this earth."
Owen goes on to thank everyone for their birthday wishes, adding, "I'm also so damn blessed to have the friends and family that surround me. Life is great at 36."
Jake Owen Gets Real About Fatherhood
A Candid Shoot With Jake Owen
We Promise You've Never Seen a Cover Quite Like This!
More From Taste of Country