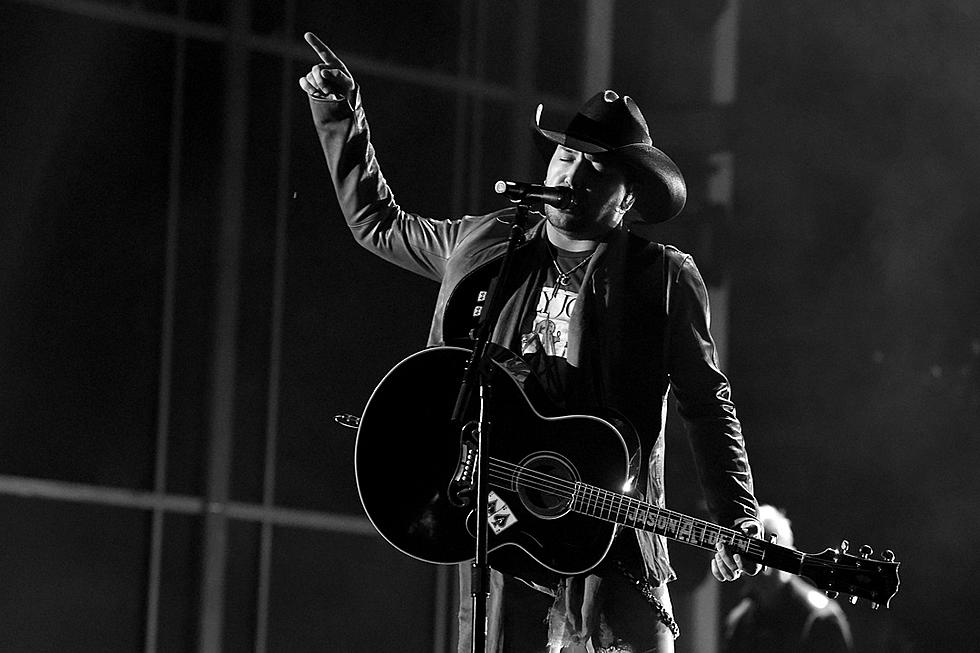 Jason Aldean Takes Home 2017 ACM Awards Entertainer of the Year
Kevin Winter, Getty Images
Jason Aldean took home the top honor at the 2017 ACM Awards on Sunday night (April 2) in Las Vegas, repeating an award he also won in 2016 by winning Entertainer of the Year.
Eagles guitarist Joe Walsh presented the trophy, something Aldean commented on when he took the podium to accept.
"One of the Eagles just gave me an award. That's probably the coolest thing that's ever happened to me" he said.
Aldean gushed over the other nominees.
"I am so thankful ... you guys don't know how much I love getting up and doing what I do," he said. "Everybody in this category, including Luke, one of my best friends in the world, FGL ... Keith, I've toured with you, Carrie ... I have nothing but respect for all of you guys, such an amazing group of artists."
Aldean thanked his fans, his wife and kids and his parents. His mother was on a cruise when he won last year, and he noted that she was watching at home in 2017 as he claimed the night's biggest prize.
Aldean also took the stage earlier in the evening to perform "Lights Come On," the lead single from his most recent album, They Don't Know.
See the Best Pics from the 2017 ACM Awards Red Carpet
Love Jason Aldean? Then You'll Love RISER Brandon Lay
More From Taste of Country