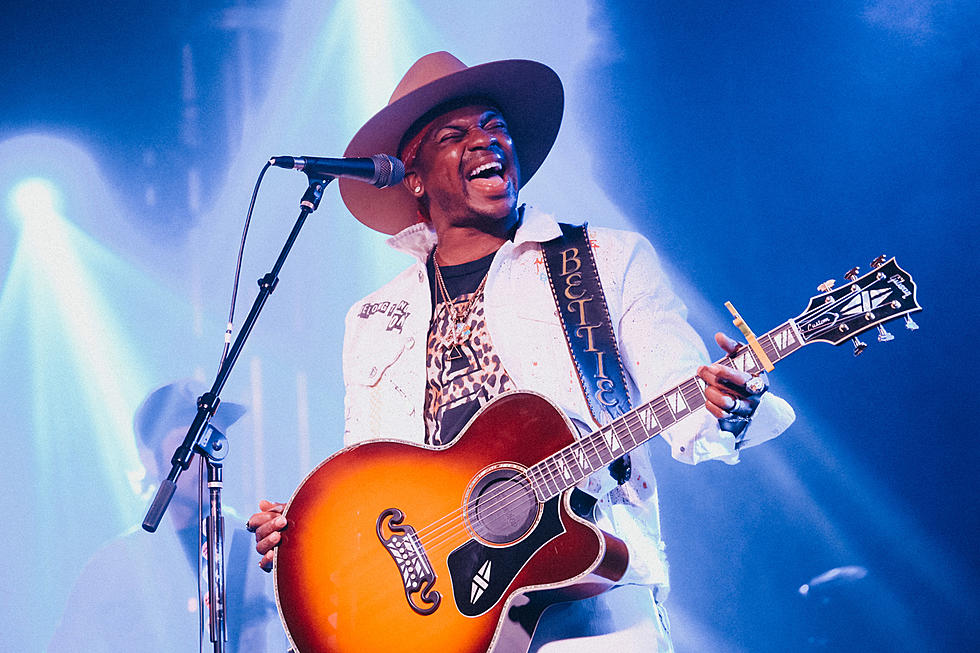 Jimmie Allen's Record Label Suspends Him After Lawsuit Alleges Rape, Sexual Assault
Jason Kempin, Getty Images
Jimmie Allen's Nashville record label has suspended him, just hours after news broke of a lawsuit accusing the country singer of rape and sexual assault.
Multiple sources report that BBR Music Group issued a statement late Thursday afternoon (May 11), shortly after Variety broke the news that a former member of Allen's day-to-day team had filed a lawsuit accusing him of rape and various forms of sexual assault and harassment that the suit alleges took place over the course of a year-and-a-half.
"In light of today's allegations against Jimmie Allen, BBR Music Group has decided to suspend all activity with him, effective immediately," that statement reads (quote via Variety).
A woman identifying herself as "Jane Doe" filed suit against Allen in Tennessee civil court, claiming a pattern of sexual abuse and intimidation that took place when she was working with the singer every day and traveling with him to concerts and media appearances.
She is also suing Allen's former manager, Ash Bowers, and his company, Wide Open Music.
According to Variety, Jane Doe is accusing Allen of sexual battery, assault, false imprisonment, sex trafficking and emotional distress, while she is accusing Wide Open Music of gross negligence, participating in a venture engaged in sex trafficking and more. The complaint alleges Wide Open Music knew about Allen's penchant for sexually inappropriate behavior when they assigned her to work and travel with him fresh out of college, and she further alleges she was dismissed from her job after she made her complaints about Allen known to the company.
Allen has denied the allegations, telling Variety that he had a "consensual" sexual relationship with Jane Doe over the course of two years and accusing her of seeking money from him afterward. Bowers tells Variety that when Wide Open Music stopped working with Allen after she shared her story, that eliminated her position, adding that the company has since "transitioned out of artist management completely."
Related: Read Jimmie Allen's Response to Sexual Assault Lawsuit
Variety's original report sourced interviews with Jane Doe and her friends and family, as well as dozens of text messages various parties, including Allen and Doe, exchanged during the time period in question. The publication reports that BBR Music Group is "immediately dropping" its promotion of Allen's latest single, "Be Alright," which was already off to a slow start at country radio.
"We intend to show that WOM knew that Allen had a history of questionable behavior around women but did nothing to safeguard our client as she embarked upon her first professional job out of college," Elizabeth Fegan, founding partner of FeganScott, the firm representing Jane Doe, says in a press release. "The executives at WOM promised our client mentorship and guidance in a new role, but instead she was offered up to Allen for his predation."
"Allen's behavior is a textbook example of grooming and coercion," Fegan adds. "He systematically broke this woman's will by forcing her to believe she had no control over the situation. He made her believe that if she stood up for herself, he would ensure she would never work in the industry again, or worse."
Country Stars' Real Names Revealed
Learn the real names of nearly 50 country music singers and superstars.
More From Taste of Country