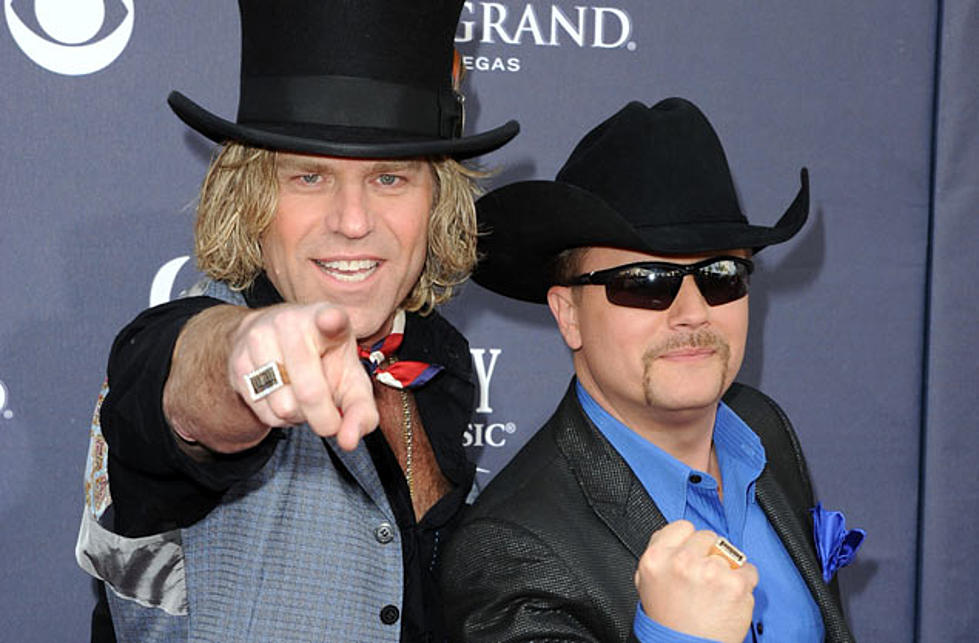 John Rich Talks Big and Rich Reunion, Putting His Son in the Band
When Big and Rich went on a hiatus in 2008, many wondered when they would have the opportunity to see John Rich and Big Kenny take the stage together and make new music. Well, the wait is over, as Big and Rich prepare to hit the road on their highly-anticipated Xtreme Muzik Tour (featuring Gretchen Wilson) and nobody is more excited about the reunion than the singers themselves!
"Kenny went off all over the world [during the hiatus]," Rich tells Taste of Country. "He went to Africa, Haiti … honestly, I don't even know half of the places he went. That's how far gone he was. He was on mission trips, shooting documentaries and all this stuff. In the meantime, I was back in Nashville working with the JaneDear Girls and getting them up off the ground. I got their record up and rockin', and started working with a guy named Bradley Gaskin who's out there right now with a song called 'Mr. Bartender,' That's starting to tear it up a little bit. I spent my time just working with other artists, and I put [out my song] 'Shuttin' Detroit Down,' which was really a career song for me and got a lot of support out there from the country fans. I was really busy. Kenny was out doing stuff, and he came back to town and said, 'You want to go back out on tour?' And I said, 'Absolutely … I've been waiting for the call!'"
Rich was busy in his personal life during the downtime as well, as he and wife Joan welcomed their first child into the world: their son, Cash.
"Cash is about 15-months-old now," Rich says. "He's out running around all over the place and jabbering a lot, which is cool. He can't keep his hands off the guitar, and every time he sees it, he's banging on it or strumming on it. It's kind of funny. He doesn't understand what I do, but I sit around and sing a lot in front of him and make up songs about him and stuff like that. I think that music is important for kids. He dances and bounces his knees up and down [laughs] ... the first song he ever heard was 'Ring of Fire' by Johnny Cash. Literally, two minutes after he was born, they pulled him off the scale, and I hit my laptop computer and you hear the trumpets [to the intro of the song]. He's had it around him, literally, his whole life."
With music already becoming a passion for the young Rich, does daddy consider giving his son a gig in the Big and Rich entourage someday? "If he practices and becomes a good picker, I'll put him in the band," Rich says with laughter.
The Big and Rich Xtreme Muzik Tour kicks off on June 18 in Springfield, Mo. Click here for a complete list of dates where the tour will be stopping.
More From Taste of Country