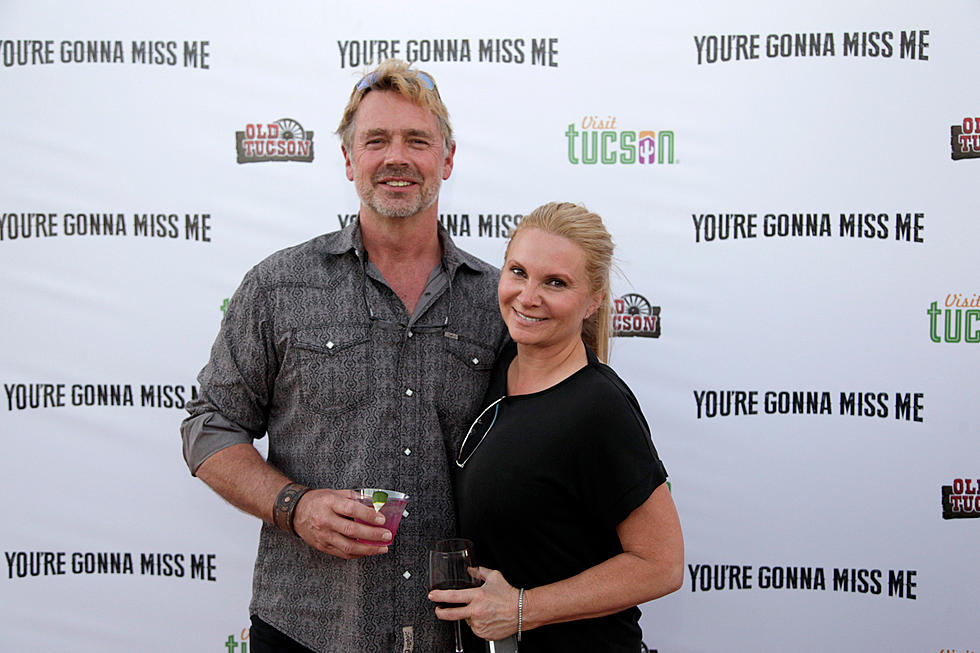 'Dukes of Hazzard' Star John Schneider Tributes Late Wife With Upcoming Album
Jason Wise, Getty Images
Dukes of Hazzard star John Schneider is honoring the memory of his late wife with his upcoming album, and in a new interview, he says it's "the best thing I've ever done," adding that it was also exceptionally difficult for him.
The 63-year-old actor and singer's wife, Alicia Allain, died on Feb. 21, 2023, at the couple's home in Holden, La., after a four-year battle with breast cancer. She was 53. The couple married in 2019, and she served as his producing partner on a string of independent films, the most recent of which was To Die For in 2022. She also worked with him on some of his music projects, and he says his upcoming album, We're Still Us, is "all about her," adding that while he's "very proud" of the project, it was very difficult to make.
"I do believe it's helpful, but honestly, I don't see a time where this doesn't hurt like hell," Schneider tells the U.K.'s Daily Mail during his first public interview since his wife's death. "It hurt so bad to write. It hurt so bad to sing. But the final product is going to be healing for those who are going through this … statistically speaking, two people get married, one of them is going to die first."
"There's a huge demographic of people who've lost a spouse out there, and people are afraid to talk about it," Schneider adds. "So we really have no support system. Now, did I ever dream in my wildest imagination that I would be a well-educated support system for people who lost the loves of their lives? No, but that's where I am."
"So that's what I'll do," Schneider adds, tearing up.
Schneider stared as Bo Duke on The Dukes of Hazzard, which ran from 1979 through 1985 on CBS. He launched a career in music beginning in 1981, when he released a cover of the classic Elvis Presley hit "It's Now or Never" as his debut single, reaching No. 4.
The actor and singer went on to a run of No. 1 country hits that included "I've Been Around Enough to Know," "Country Girls," "What's a Memory Like You (Doing in a Love Like This)" and "You're the Last Thing I Needed Tonight."
"I did not lose her," Schneider adds of his late wife. "I know where she is, and one of these days — if I do not screw it up — I will meet her there. It is up to me now."
Schneider has not yet announced a release date for We're Still Us.
See the Cast of The Dukes of Hazzard Then and Now:
R.I.P: Remembering Country Stars Who Died in 2023
Take a moment to remember the country artists, songwriters and other industry members we've lost in 2023.
More From Taste of Country