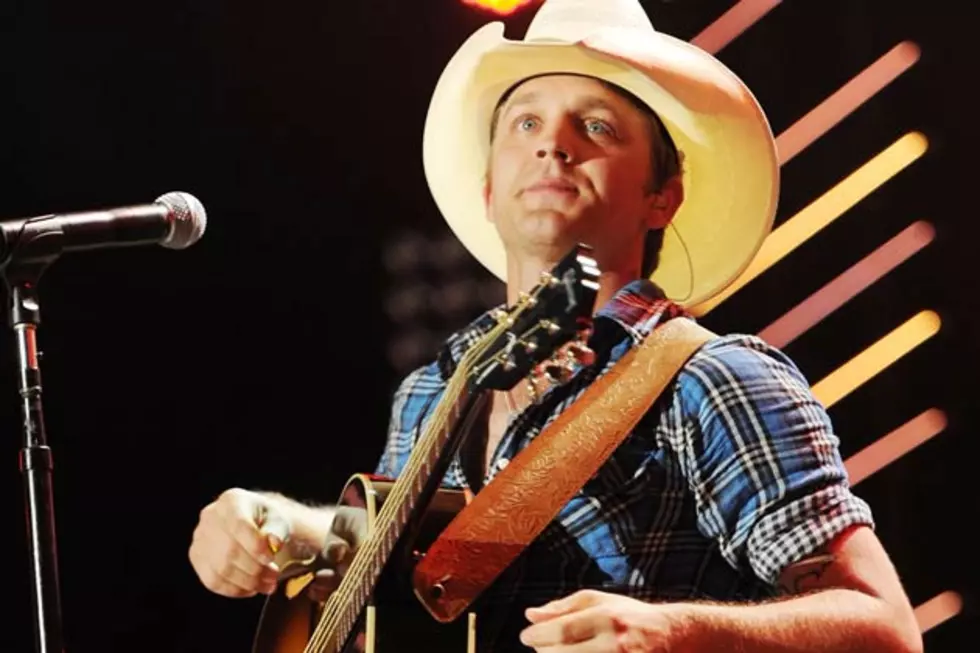 One Dead in Justin Moore Bus Accident
More details have surfaced surrounding the fatal accident that occurred over the weekend (May 12) involving one of Justin Moore's tour buses and an automobile. Chicago resident Joseph Taylor was driving his vehicle around 6AM on Saturday when he struck the back side of the Moore's band and crew bus at Interstate 57 and Route 16 in Illinois.
When Taylor, 48, exited his vehicle to assess the damage, another car on the interstate swerved off the road, hitting him. The impact threw Taylor off of the interstate and onto the pavement of Route 16 below.
According to the Journal Gazette & Times-Courier, Coles County Coroner Ed Schniers pronounced Taylor dead on the scene. The incident re-routed local traffic for several hours that morning. State police are continuing to handle the investigation and more information is expected to be released in the coming days.
Moore took to his Twitter page soon after the accident to share the news, sending special thoughts and prayers to Taylor's family for their tragic loss.
"Thankful my band and crew guys are all good. They got hit by a car this morning in their bus. Prayers go out to the guy who lost his life and his family," he said. "You never know man. You have to be prepared to meet God today, cause it may be your last."
Stay tuned to Taste of Country for all of the latest information regarding this horrific and heartbreaking story.
More From Taste of Country