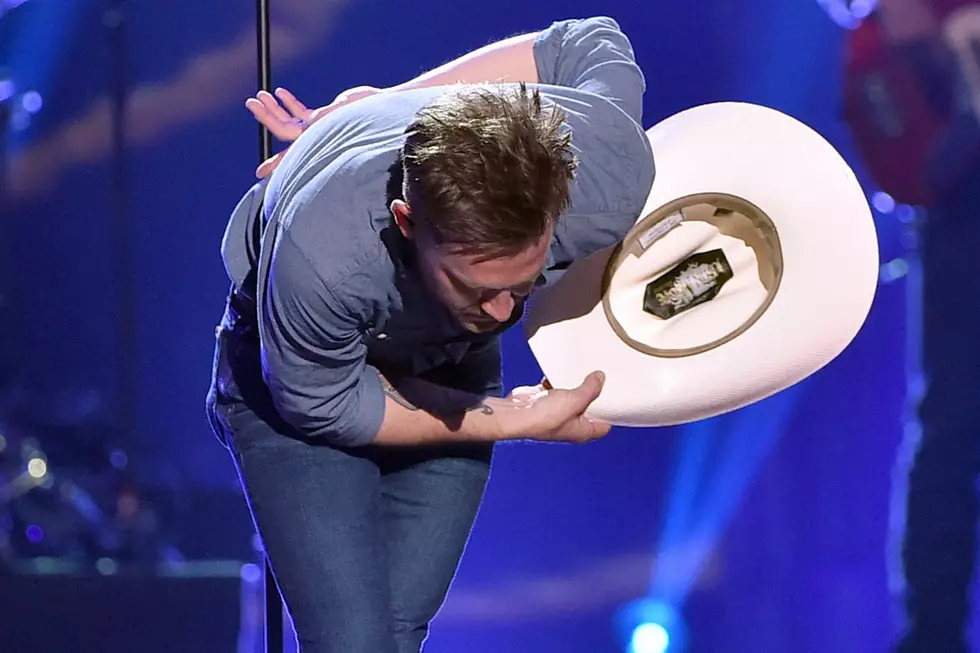 Justin Moore Performs 'If Heaven Wasn't So Far Away' at iHeartRadio Country Festival
Kevin Winter, Getty Images
Justin Moore gave one of the standout performances at the iHeartRadio Country Festival with his hit song, "If Heaven Wasn't So Far Away."
The festival took place at the Frank Erwin Center in Austin, Texas on May 2, and aired on NBC Wednesday night (May 27), featuring an all-star lineup including Dierks Bentley, Darius Rucker, the Band Perry, Little Big Town and more. Moore made sure his performance of "If Heavan Wasn't So Far Away" was memorable.
The song was the lead single from his 2011 album Outlaws Like Me, and Moore dedicated it to military servicemen who have lost their lives in the line of duty. "I want to send out this song to all the military men and women who never made it back home for us," he said, and asked everyone to stand up and hold up their lighters, cell phones, flashlights or anything else they had that lit up.
"Ain't nobody too cool to do this for our military," he said, asking fans to "make this the most beautiful place on Earth."
Moore segued into the song by saying, "Man, if heaven weren't so far away, I might just go up there and sing this to them myself." He turned in an impassioned performance to an arena that was lit up beautifully in every direction, and concluded by hanging his hat on the microphone stand, standing back and blowing a kiss to the heavens in one last tribute to the fallen heroes.
Justin Moore + Thomas Rhett's Best Bromance Moments
Justin Moore Opens Up About Sleepless Nights
More From Taste of Country