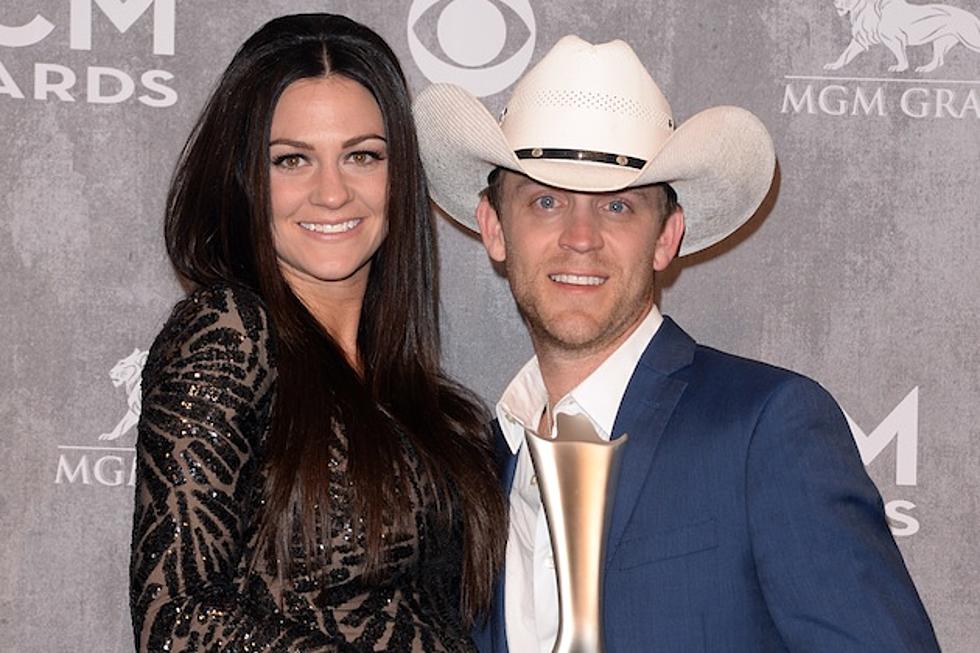 Justin Moore Is Armed and Ready for Baby No. 3
Jason Merritt, Getty Images
Justin Moore and his wife Kate are eagerly expecting their third baby, but this time around is much different than when they had their first. The singer says that after two kids, he's armed and ready.
"I think we got everything ready and the third time around, even the second time around, but especially the third time around you're like, 'Ah if we don't have it we'll get it,'" Moore shares. "The first time, first baby you have you're goin', 'Oh we need this, we need that and we're doin' that.' Then you get to the point where you're like, 'Ah, they'll be alright."
The 'If Heaven Wasn't So Far Away' hitmaker announced his wife's pregnancy in January. The new babe will join sisters Ella Kole, 4, and Kennedy Faye, 2. But whether it's a brother or sister they'll be getting has not yet been revealed.
Moore has admitted before to wanting a boy, saying, "I'd love to have a boy. I'm so into sports -- not that my girls can't play sports -- but I'd love to have a little boy. If it's in the cards, great, if it ain't, that's fine, too."
According to the country star, his wife is beyond ready to give birth. After all, sweltering summers in Tennessee aren't exactly ideal for a pregnant woman. "I am ready, and I know my wife is. She's so miserable," Moore shares. "She just like, 'Oh, this thing get out of me please.' So, I'm excited, she's excited."
The ACMs New Artist of the Year is slowing down his schedule in preparation for the baby's arrival, and his wife (and daughters) are probably more than excited to have Daddy all to themselves as they anticipate the new addition to the Moore family.
Justin Moore Dishes on His Tattoo for Daughter Kennedy
More From Taste of Country