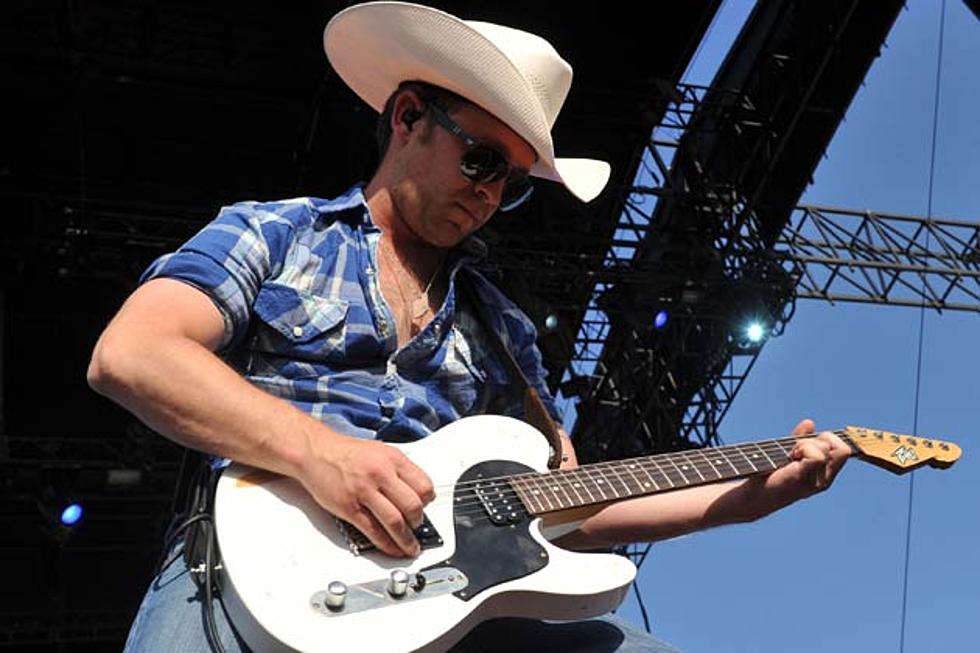 Justin Moore Releases Tear-Jerking New Video for "Til My Last Day'
If there's one thing Justin Moore knows how to do with his music videos, its pull on the heartstrings of the viewer, just as he did with the emotional 'If Heaven Wasn't So Far Away' and the sentimental 'Small Town USA.' Well, he's at it again with the second ''Til My Last Day' video.
The new video tells the story of a young married couple struggling to make ends meet. In the precious time they get to spend together, the guy's friends always show up to drag him away, bribing his attention by holding up bags of ice and coolers of beer. Day after day, he leaves his wife home alone to clean and tend to their little house.
Meanwhile, to everyone's surprise, he is off building their dream home with his buddies. When he shows it to her at the end of the clip, she realizes that all of their friends are in on it, as they come out of different sides of the house to have a champagne toast to their new beginning... and tears flow.
Back in May, Moore released a live video for ''Til My Last Day,' which featured candid home video footage of the singer and his family -- wife, Kate, and their two young daughters Ella and Kennedy. Moore gives his oldest daughter, Ella, a shout-out in the new video by drawing the viewer's attention to a tattoo on his forearm showing her birth date (February 11, 2010) in Roman numerals.
Watch the Justin Moore ''Til My Last Day' Video
More From Taste of Country