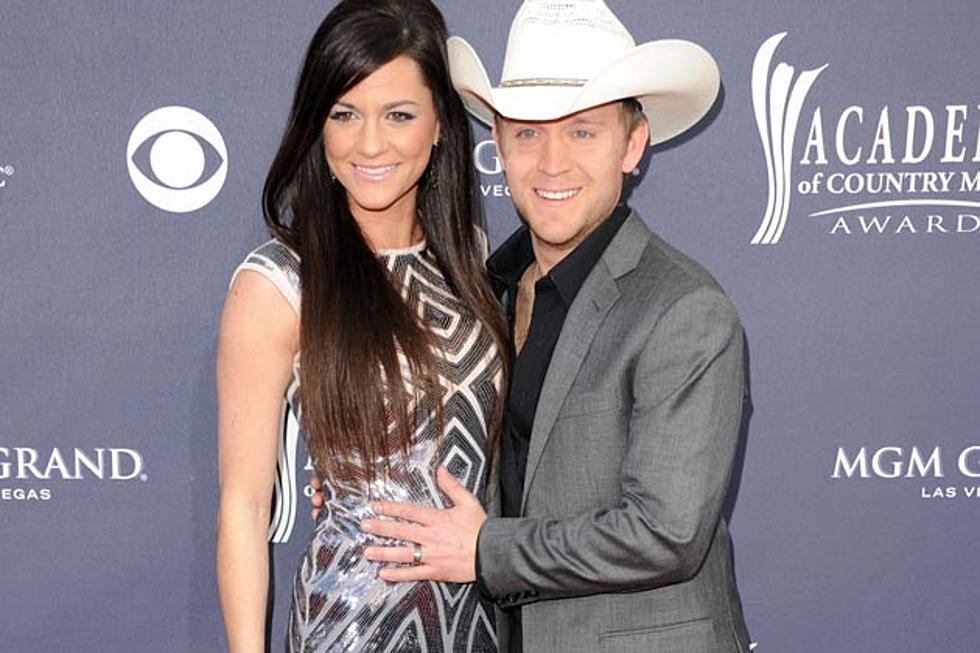 Justin Moore and Wife Welcome Baby Girl
This Thanksgiving, Justin Moore is sure to be extra thankful for all the blessings in his life! Earlier this morning (Monday, Nov. 21), Moore and his wife, Kate, welcomed their second baby girl to the world.
Little Kennedy Faye Moore was born at 7:59AM at an Arkansas hospital, weighing an even 7 pounds and measuring 18.5 inches long. The new bundle of joy joins big sister Ella Kole, who will turn 2 in February.
"Faye was my grandmother's name, who passed away a couple of years ago, so we thought it would be a great way to remember her. And, we both just liked Kennedy," says Moore along with the announcement.
Even though Dad's been on the road non-stop throughout the year, the happy couple chose to use their valuable time together wisely leading up to Kennedy's birth by getting the house baby ready for the second time.
"It helps going through it before to know this is done, that's done," Moore told Taste of Country in September. "In particular now, having a little girl and having another little girl, I'm like, 'Yes! No new clothes for a while! We can make these last a while now!'"
Moore, who recently wrapped up his touring commitments for 2012, will be able to soak up all the family time he can over the next month and a half before heading back out on the road in full swing come January when he joins Blake Shelton on his Well Lit and Amplified Tour. Click here for a complete list of dates where the tour will be stopping.
More From Taste of Country