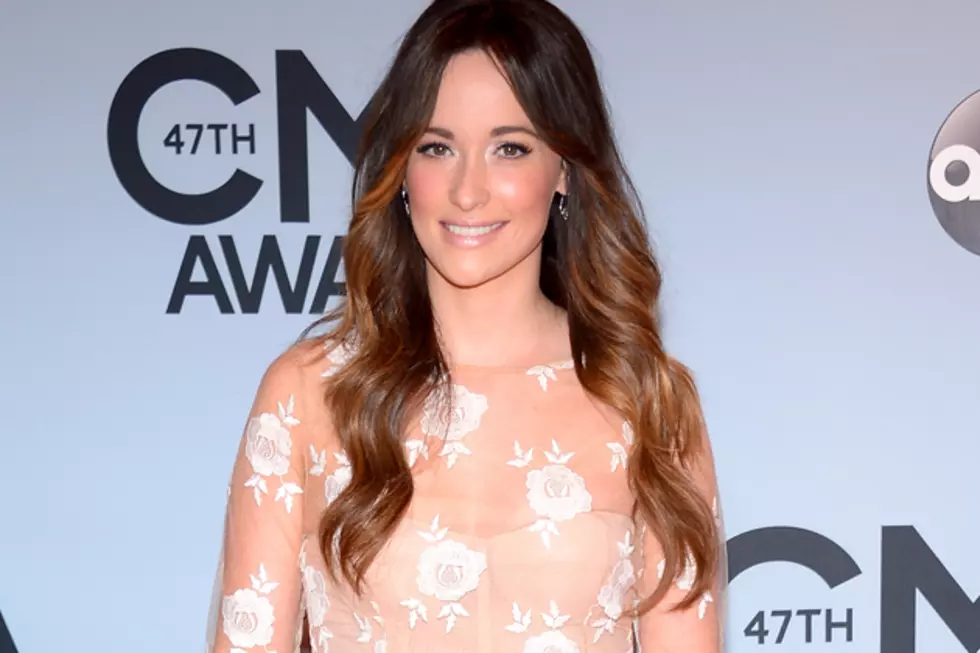 Censors Mute Kacey Musgraves During 2013 CMAs Performance of 'Follow Your Arrow'
Michael Loccisano, Getty Images
Looking extra pretty in a ruffly, lemon yellow party dress that showed off her killer legs, Kacey Musgraves -- nominated for six 2013 CMA Awards -- took the stage to perform her thoughtful track 'Follow Your Arrow' during the Nov. 6 broadcast. Unfortunately, she also dealt with the censors muting one of the song's lyrics, due to the content.
Even though she was wearing a darling dress, with her brown hair in a stylish side pony, the singer, who attended the ceremony last year as a fan, strapped on her beat-up brown acoustic guitar, which was her best accessory of the night (Next to her grandma, of course, since she was her date!).
Lighted arrow props hung behind Musgraves as she performed 'Follow Your Arrow,' adding a simple. but effective visual touch to the performance.
Given the semi-subversive lyrics of the song about doing whatever you want and living life on your terms, carpe diem style, Musgraves dealt with censors -- her voice was muted on the TV broadcast when she sang the signature "roll up a joint" line. Too controversial for prime time TV, we suppose!
Regardless, it didn't negatively effect what was a wonderful performance by the sassy singer at the 2013 CMA Awards.
More From Taste of Country