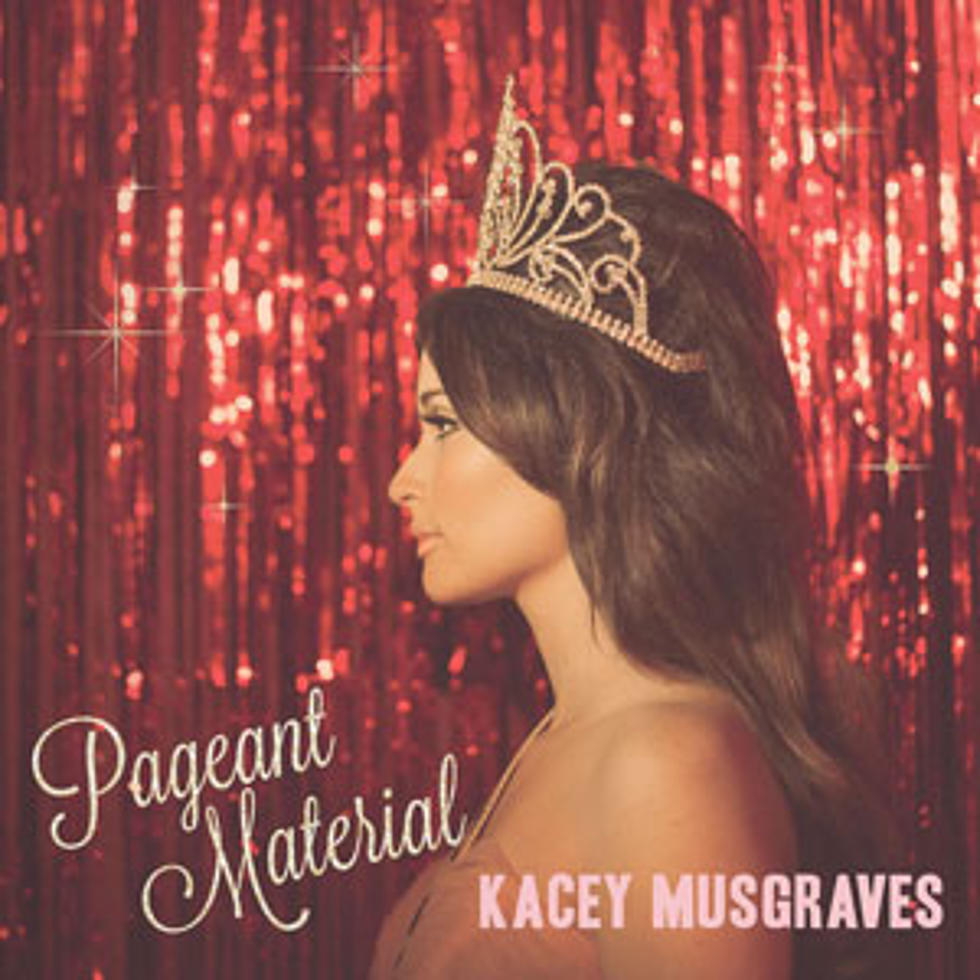 Kacey Musgraves Sets Release Date for Sophomore Album, 'Pageant Material'
Mercury Nashville
Kacey Musgraves has announced the upcoming release of her much-anticipated sophomore major label album.
Musgraves' major label debut, 2013's Same Trailer, Different Park, was one of the most critically acclaimed projects of the past several years, winning a Grammy for Best Country Album. The singer-songwriter worked with the same creative team again for her new album, Pageant Material, which she again co-produced with Shane McAnally and Luke Laird. The album is set for release in June.
She took a different approach to the recording process this time around. "Going back into the studio this time around was really fun and exciting for me because I knew more about myself and my direction," Musgraves says in a press release.
"The majority of Pageant Material was recorded live — which was a bit of a departure from Same Trailer — and gave it more of a concise, classic sound. All of the incredible musicians were in the same room playing on the entire record, and I think that spirit comes across. The last couple of years have done so much for me, and this project was really affected by that in the best way. There are certain moments lyrically that still hit me hard even after listening so many times. It's a great glimpse into where my head is from Same Trailer to now."
The album's first single, "Biscuits," was released in March, and was the most-added song at country radio the week of its release. Musgraves co-wrote the song with McAnally and Brandy Clark, both of whom were involved with the writing process for Same Trailer, Different Park. Musgraves co-wrote every song on the new album, which also includes contributions from Josh Osborne and Natalie Hemby.
Pageant Material is set for release on June 23. It is currently available for pre-order.
Kacey Musgraves, Pageant Material Track Listing:
1. "High Time"
2. "Dime Store Cowgirl"
3. "Late to the Party"
4. "Pageant Material"
5. "This Town"
6. "Biscuits"
7. "Somebody to Love"
8. "Miserable"
9. "Die Fun"
10. "Family Is Family"
11. "Good Ol' Boys Club"
12. "Cup of Tea"
13. "Fine"
See Kacey Musgraves + More as Kids 
More From Taste of Country