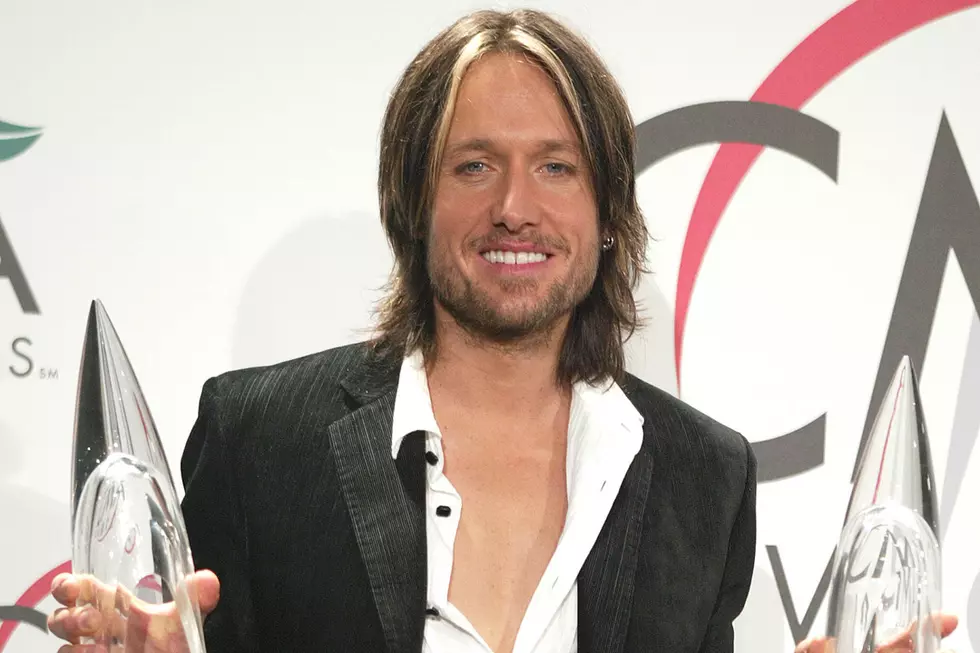 5 Reasons Keith Urban Deserves to Win 2017 CMA Male Vocalist of the Year
Peter Kramer, Getty Images
Urban released one of the best-received albums of his career with Ripcord, which has spawned no fewer than five hit singles. He worked with multiple producers and incorporated elements of several different kinds of music into the tracks, turning in the most experimental album of his career to date while still retaining his signature Keith Urban sound.
Urban's vocals are confident and they ring across different genres, but still stamp the songs as country. Urban is a multi-time winner of the CMA Male Vocalist of the Year award, and he deserves to win again in 2017. Read on to find out why, and let us know if you agree or disagree in the comments below.
Remember: The best way to watch the CMAs is on TV, with ToC on your phone!
5

Urban has given a number of award-winning performances over the course of his career, but his soulful take on "Blue Ain't Your Color" seems destined to go down as one of his very best. Urban delivers the rangy melody with power, but it's controlled power. Instead of showing off his range by over-singing, Urban pulls back and sings the song without excess embellishment, giving a performance that is true to the emotional intent of the song.

4

Urban is the kind of singer who can adapt his remarkable voice to seemingly any kind of material. The songs on Ripcord range from plaintive ballads to sprightly, up-tempo fun tunes and everything in between, and Urban handles all of it with equal aplomb on songs as diverse as "Break on Me," "Wasted Time" and "The Fighter," his stellar duet with Carrie Underwood.

3

Urban has great pitch and a lot of control, but those are skills that can be learned through training and hard work. His pure natural tone is another matter altogether. You can't buy tone, and Urban's vocal tone is such an integral part of his appeal as an artist that it can't be separated from his long track record of hits.

2

Urban has won the category of Male Vocalist several times before, but it's pretty rare for an artist to keep getting nominated more than a decade after they first won. The fact that Urban is still vital enough for consideration in such an important category this far into a long career speaks to the fact that he's deserving not only this year, but over the course of a long period of time.

1

Yes, this is a category that celebrates vocal ability, but in Urban's case, it's impossible to separate his vocal appeal from some of the other elements of his artistry. Urban has an uncanny knack for writing and finding the best songs and then recording them in the best possible way to maximize their appeal, and while that's technically not part of his vocal ability, it's tangential to it. After all, it doesn't matter if you're a great singer, if you're turning in poor quality work, it's not going to carry you to a Male Vocalist of the Year nomination in the CMA Awards again and again like Urban.
More From Taste of Country