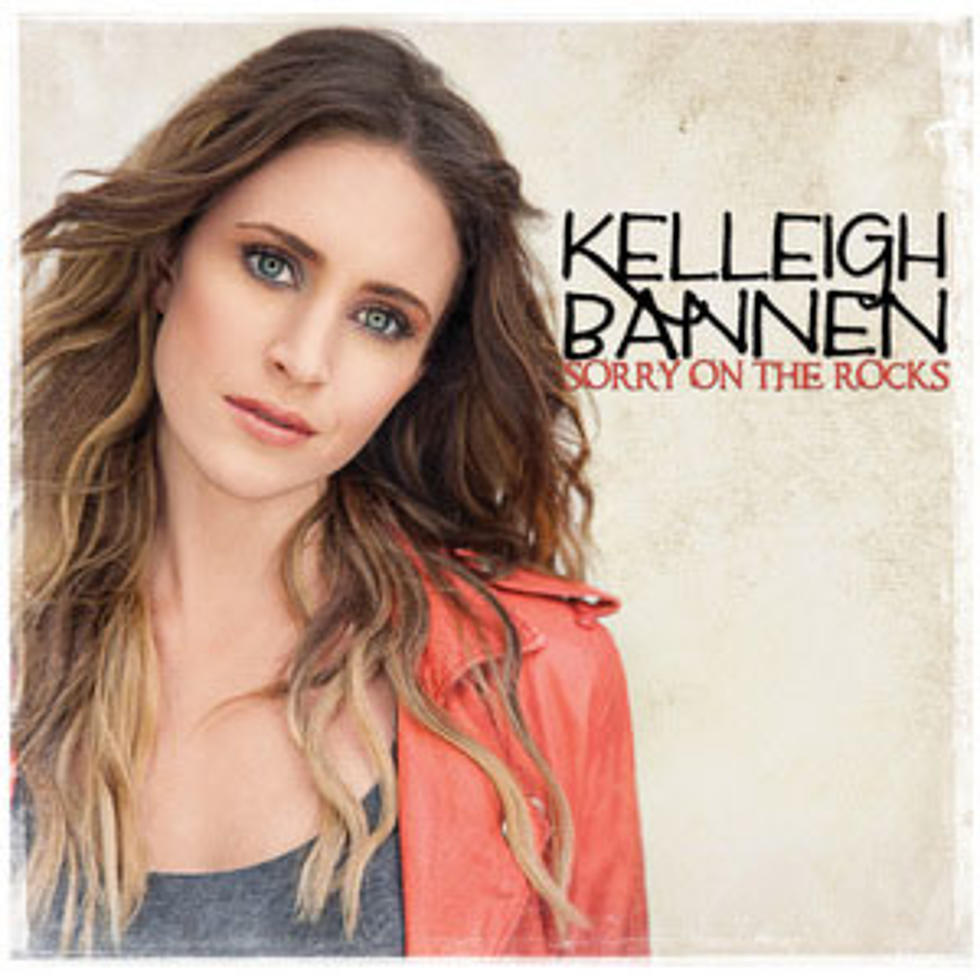 Kelleigh Bannen, 'Sorry on the Rocks' – Song Review
Kelleigh Bannen's scorn is anything but manufactured on her debut single 'Sorry on the Rocks.' The country newcomer -- who signed to EMI Nashville barely two months ago -- introduces herself to country music fans as a strong female artist willing to take no mistreatment.
Bannen's deep voice exaggerates her presence while supporting the message she's preaching. While she lists Dolly Parton, Martina McBride and the Dixie Chicks as influences, a more accurate comparison would be to Terri Clark.
"And you only say I'm sorry on the rocks / You've been drinking all night and now you wanna talk / Well you know your shaken or stirred love / Is makin' it worse cause / I'm sorry on the rocks / Just ain't good enough," Bannen sings during the chorus of the nearly four minute-long midtempo cut.
'Sorry on the Rocks' isn't a song that will make this hardworking singer-songwriter a household name. Vanilla production holds back a story that's a clever twist on a familiar theme. Bannen's voice will stand out on current country radio, however, as there are few active artists who work so comfortably in low ranges.
"I'm too tired and you're too drunk / To keep on diggin' up the past / And a thousand pretty words ain't gonna mean that much / Comin' from the bottom of a glass / Well you're talking way loud / There's too much noise in the background / I think we're breaking up now," she adds during the second verse.
While many new artists mire in development for years before releasing their debut, Bannen's career was expedited. She's toured radio and sent 'Sorry on the Rocks' for airplay in less than two months. While she's working on her new album, it may take another single to make sure fans know her name before they'll be willing to drop the $12 at iTunes.
Listen to Kelleigh Bannen, 'Sorry on the Rocks'
More From Taste of Country