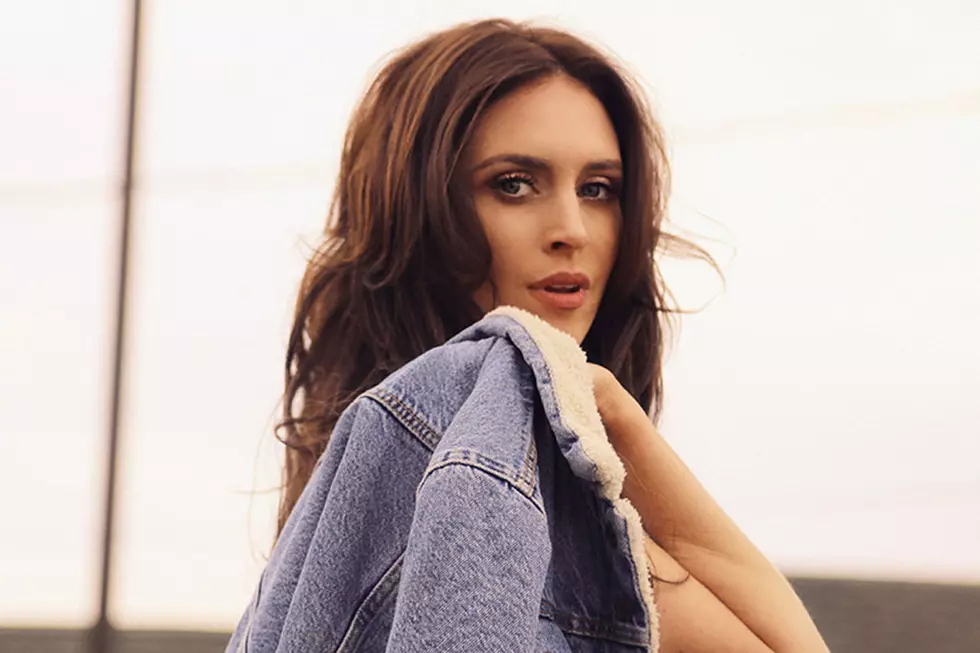 Kelleigh Bannen's Pursuit for Perfection Takes a Backseat on New Album
Courtesy of Kelleigh Bannen
Kelleigh Bannen is a self-proclaimed perfectionist. Yet her new album, Favorite Colors (Oct. 11) finds the 38-year-old Nashvillian growing up and realizing that perfection isn't always, well, perfect.
"As an artist, I guess it's always been my personality to go in and clean up the vocals a little too much," Bannen admits to Taste of Country. "As women, I think we sometimes just instinctively want to do that. We always want to go in and clean up everything."
She laughs a bit, perhaps trying to bury the sheer truth of her statement.
"We want our appearance to be Instagram-worthy, and we want our house in order. But professionally, it was on this album that I realized that not being vocally perfect is okay, and it actually ended up making for a much more interesting sound I think," she furthers.
Bannen's warm, yet gravelly sound has long made her a favorite with a loyal fa base that has never fallen out of love with her and her catalog of irresistible songs like "Famous," "Smoke When I Drink" and her 2012 debut "Sorry on the Rocks." Somehow she always seems to find herself just on the cusp of full-fledged radio success, but hasn't tipped it over.
But you won't find her wallowing over it.
"The beauty of being without a major label is that you end up surrounding yourself with people who truly believe in you," says Bannen, who also shares that she cut most of the vocals for Favorite Colors in just days. "I mean, I have really been supported by this town. So in the studio, I could go in and you don't have to prove anything. If you feel like chasing a bad idea, you can do that. And if it truly is bad, you just start over. Honestly I feel like I got to exhale a bit on this album rather than trying to be something I'm not."
Favorite Colors is 14 songs of honest commentary about the life we all are trying our best to lead. From "Happy Birthday" to "Sleeping Alone," Bannen shines when she's speaking her truth ... or rather, the truth.
"I've been married for 15 years, and it's been hard at times," she admits. "And as an artist and a songwriter, I love being able to remind people that you are not alone, even when you feel like you are so very alone."
Bannen connects with fans not only through song, but also her podcast, This Nashville Life, which has become a virtual lifeline to Nashville for people around the country.
"I always feel like mentoring is something that I wish I could do more often," she concludes. "I wish I could meet with every young artist for coffee. So in a way, the podcast does that for me. It literally takes people on my journey, as messy as that might be."
More From Taste of Country