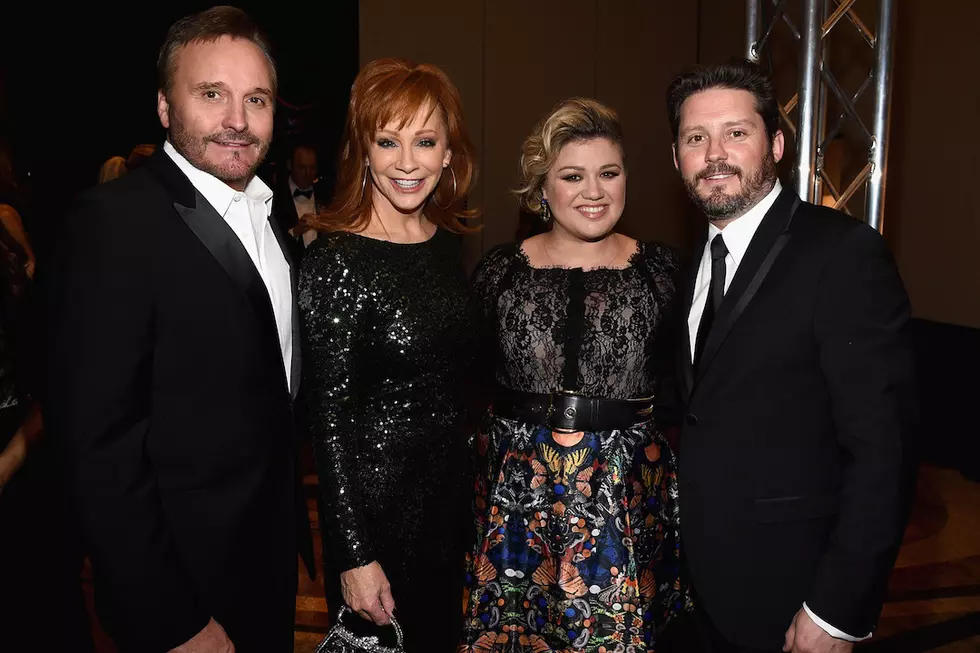 What's It Like Having Reba McEntire as Your Mother-in-Law? Kelly Clarkson Spills
Michael Buckner, Getty Images
Kelly Clarkson may have the coolest mother-in-law in the world. During a recent interview with Andy Cohen on Bravo's Watch What Happens Live, Clarkson dished on life as the daughter-in-law to country music's queen, Reba McEntire!
In between honest comments about being bullied for her weight and hilarious reenactments of her 2003 musical movie, From Justin to Kelly, Clarkson played a lighting round of "That's UnbeREBAble," answering burning questions about her in-law. The questions were hilarious, and her answers were even better!
A few of the highlights from Clarkson's quick answers reveal that McEntire loves her whiskey ("Wild Turkey"), never talks trash about fellow country stars ("This is no B.S., she doesn't really do that!") and isn't even a little bit jealous that Dolly Parton has her own theme park ("No, she loves her!") And the best thing about having the "Going Out Like That" singer as a mother-in-law?
"Well, you know, she's just one of my heroes," says Clarkson. "I'm like the ultimate fan dream!"
Clarkson is married to McEntire's stepson, Brandon Blackstock, who is also the son of her manager (McEntire's husband), Narvel Blackstock. The two have been married since 2012 and have one daughter, River — thankfully, they never considered naming her "Fancy!"
See Kelly Clarkson and Other Stars' Yearbook Photos
More From Taste of Country