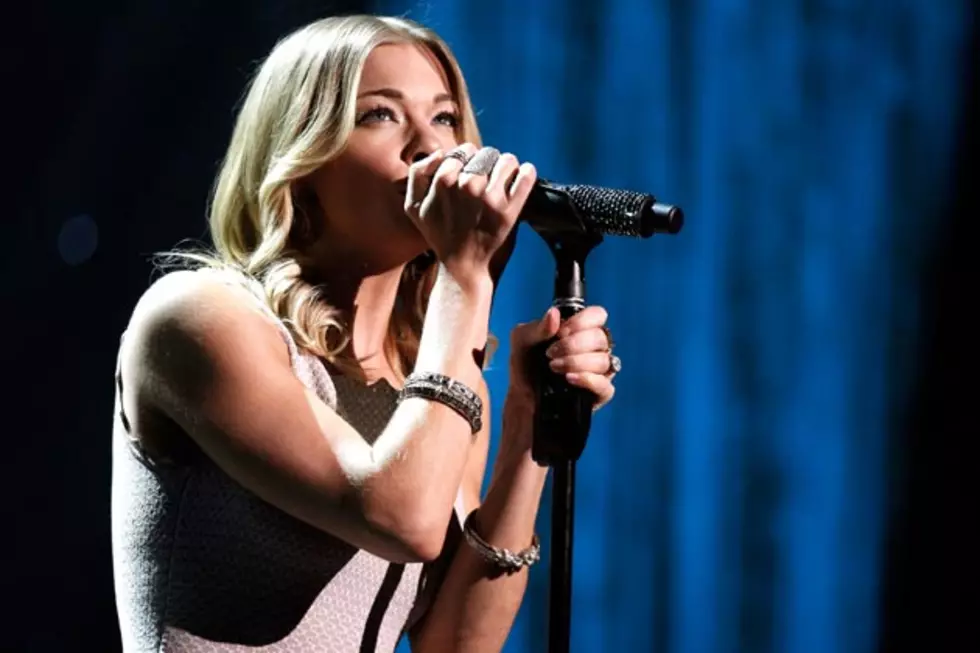 Teacher in LeAnn Rimes Lawsuit Struggling to Raise Defense Funds
Christopher Polk, Getty Images
There's new drama in the LeAnn Rimes lawsuit, which was already fraught with more drama than a Lifetime TV movie to begin with.
The singer is suing teacher Kimberly Smiley for taping a phone call without her consent and then posting it online. Smiley was forced to request an extension so she can find a lawyer and raise money to fund her defense. Interestingly enough, Rimes has pledged to donate any lawsuit earnings to charity should she win.
Smiley, who is also the mother of six, was granted the extension by Rimes' lawyer Larry Stein.
The suit stems back from a phone chat between Rimes and Smiley, where Rimes was reported to be cursing quite heavily. Smiley, who along with Lexi Smiley is thought to be a supporter of Brandi Glanville, who was once married to Rimes' husband Eddie Cibrian, referred to the singer's liberal use of curse words during the conversation as "trashy."
Rimes checked into rehab to deal with the stress and the anxiety in her life, which was the result of an online battle between her supporters and detractors.
"We are just an average family trying to make ends meet each month," Smiley told RadarOnline, revealing that she is having trouble securing representation. "We are faced with a lawsuit from a high-priced, powerful Beverly Hills attorney and trying to find an attorney has been hard."
Smiley resorted to using her homeowner's insurance to pay for her legal fees, rationalizing that since the call was taped in her home, the policy can cover the suit.
Smiley stated that the suit is causing her great financial strain, and that it's like a case of David and Goliath, monetarily speaking. She pointed out that "this is no big deal to LeAnn, who has gotten the attention she wants. But to us, this is stressful and embarrassing. We didn't want the attention. Now, we plan to fight back and try to recoup our money and our reputations."
The Smiley family is hoping justice will be blind to Rimes' fame, saying, "Her publicity stunt won't be looked kindly on by the legal system."
Stein, who granted the extension as a measure of courtesy and due process, reacted to Smiley's labeling of the suit as a PR move, saying, "Publicity stunts are not the way I practice law."
More From Taste of Country