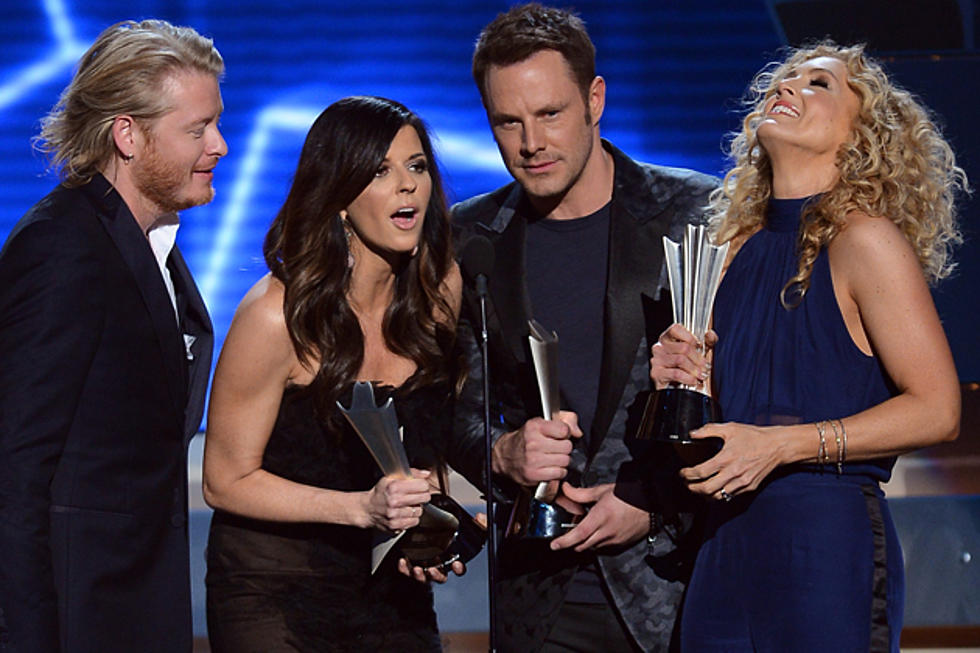 Little Big Town Snag 2013 ACM Award for Vocal Group of the Year
Ethan Miller, Getty Images
Little Big Town took home the 2013 ACM Award for Vocal Group of the Year. It was a breakout past 12 months for the troupe, thanks to their smash hit 'Pontoon.' They've been doing their thing for so long and thanks to their monstrous, breakthrough year, this award was well-deserved and equally as hard-earned.
The foursome was super stoked upon taking the stage to receive the trophies and to deliver the acceptance speech. It was easily one of the most disjointed and discombobulated awards show speeches we've ever heard, but that's what made it so endearing and adorable.
LBT were probably surprised to notch the win, especially when they were in such good company with names like Lady Antebellum and the Band Perry on the nominees ballot.
After being presented with the award by Jake Owen and Kaley Cuoco from 'The Big Bang Theory,' the four-piece randomly began shouting out names of people at their record label, country radio stations and others in their professional and personal circles. It was a quick, sweet speech by the band. Somehow, we think their loved ones, their label and the like know how much LBT appreciate them.
More From Taste of Country