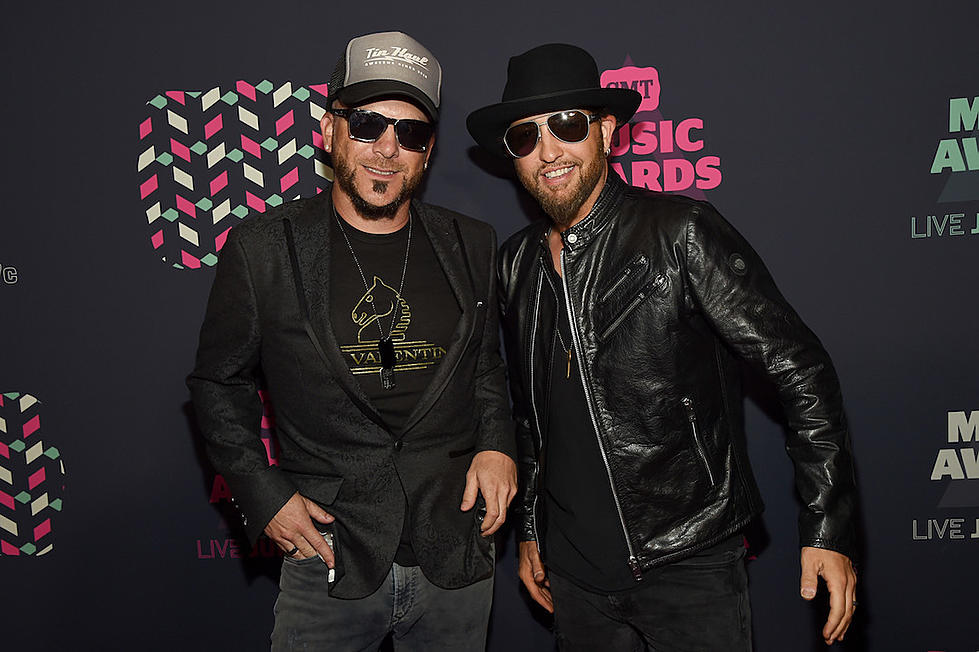 LoCash Hit Vegas in Style for 'Ring on Every Finger' Video Shoot
Rick Diamond, Getty Images
LoCash filmed their video for their latest hit, "Ring on Every Finger," in Las Vegas, and as they shared with Taste of Country Nights, they got a taste of the life of a high-roller during the shoot.
Preston Brust and Chris Lucas shot at the Delano at Mandalay Bay for the video, and "they gave us access to everything," they say. The top floor is a lavish penthouse sky view suite where Manny Pacquiao stays, and the country duo had access to the suite -- which includes a basketball court -- for the filming.
"That's where they put all their bigwigs when they come in for concerts and stuff," Lucas says.
"So we felt like a bigwig for like, an hour," Brust quips.
The duo also had access to all of the restaurants on site, and part of the casino floor was shut down for them to film.
"That's a big deal, because that's money [lost to the casino]," Lucas observes.
"Ring on Every Finger" is the third single from LoCash's current EP, The Fighters, which has already scored hits with "I Love This Life" and "I Know Somebody," the latter of which reached No. 1. Thomas Rhett teamed with Josh Kear and Jesse Frasure to write "Ring on Every Finger," which will be peaking in the charts right around the same time as wedding season in 2017.
LoCash are also nominated for Duo Video of the Year in the upcoming CMT Awards, for which voting is currently open at CMT.com through June 7. The awards are set to air on CMT on June 7, hosted by Nashville star Charles Esten.
Sam Alex is the host of Taste of Country Nights radio, a syndicated night show which airs on more than 75 stations nationwide. Listen to highlights on iTunes or your Android device.
Listen to LoCash's Interview With Taste of Country Nights.
LoCash Play Never Have I Ever
Country Acts Who've Changed Names Mid-Career
More From Taste of Country