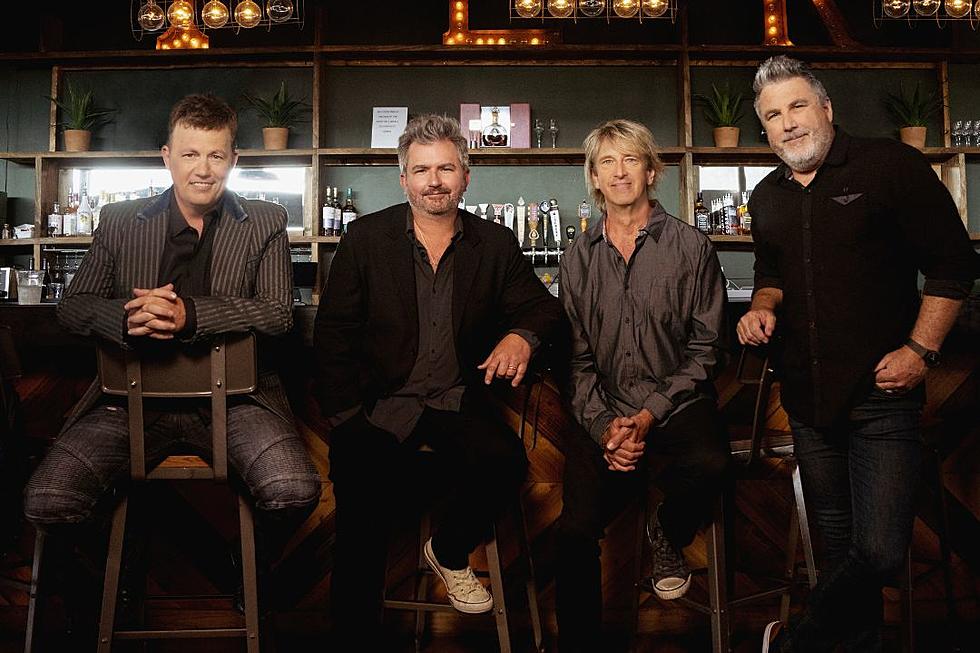 Lonestar Re-Record No. 1 Hits for Upcoming 'Ten to 1′ Album
Taylor Ballantyne
Lonestar celebrated their 30th anniversary as a band in 2022, and this year, they're looking back on their record-breaking career with a new album full of reimagined hits. The new project, Ten to 1, will feature re-recordings of their 10 No. 1 hits.
It will be released on June 2.
The songs on this project include the group's debut 1996 hit, "No News," as well as "Come Cryin' to Me" (1997),  "Everything's Changed" (1998), "Amazed" (1999), "Smile" (1999), "What About Now" (2000), "Tell Her" (2000), "I'm Already There" (2001), "My Front Porch Looking In" (2003) and "Mr. Mom" (2004).
Lonestar will release a new version of 11-week No. 1 "Amazed" as the lead single from the re-issued collection on March 1.
The new recordings will feature the lead vocals of Drew Womack, who took over the role after longtime lead vocalist Richie McDonald's departure in 2021. McDonald left to join the group Frontmen of Country with Tim Rushlow and Larry Stewart, and Womack joined from Sons of the Desert.
Longtime band members Dean Sams, Keech Rainwater and Michael Britt will also be featured on the project.
"We've been doing this for a very long time, and we've been super blessed in our 30 plus years together to have 22 top 10 singles and then have 10 of those go No. 1," says Sams. "We've adapted our sound so much over the years through playing live, we've started approaching songs a little bit differently and so we just thought we should put a version of who we are today out there with all 10 of our No. 1s."
"Most of these songs we've played for 25 years or so, and we know these songs like the back of our hand," Britt adds. "It was fun to be able to record songs that everybody knows and just put a different spin on them because we've changed them over time."
The group will also embark on their Ten to 1 tour in 2023, kicking off performances on Feb. 17 in Carlsbad, N.M., and running through Oct. 21 in Kissimmee, Fla. The band is set to headline the Ryman Auditorium in Nashville for the first time on March 3.
Lonestar's Ten to 1 Album Tracklist:
1. "No News"
2. "My Front Porch Looking In"
3. "Come Cryin' to Me"
4. "Amazed"
5. "Smile"
6. "What About Now"
7. "Tell Her"
8. "I'm Already There"
9. "Mr. Mom
10. "Everything's Changed"
50 Essential '90s Country Songs:
See 50 Essential '90s Country Songs
More From Taste of Country