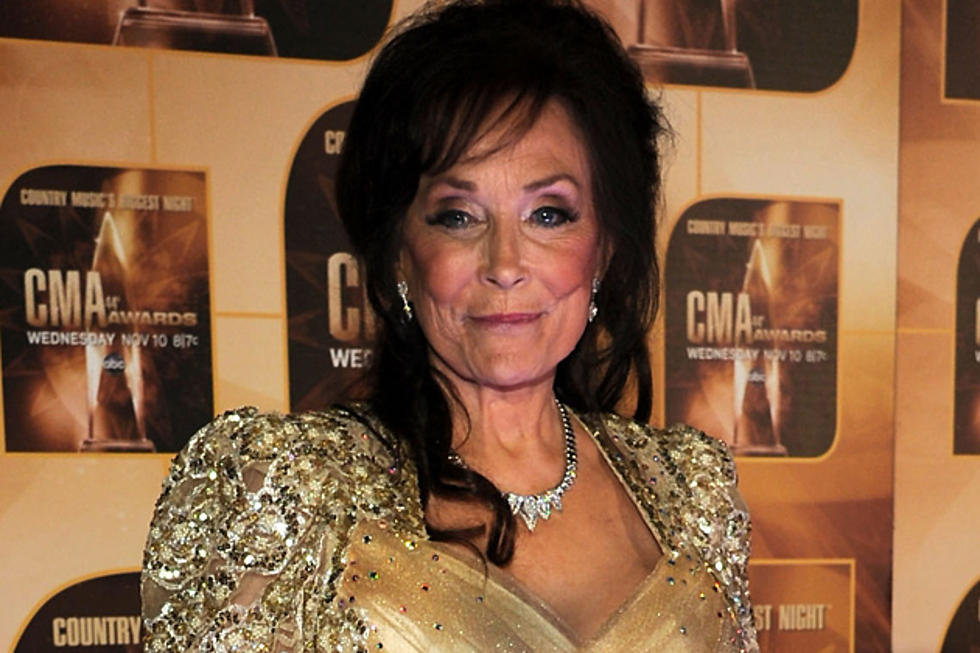 Loretta Lynn Is 'Doing Well' After Hospitalization
Loretta Lynn, suffering from the early stages of pneumonia, was hospitalized this weekend and forced to cancel last night's concert in Ashland, Ky., as previously reported. According to an update posted to Lynn's official website on Saturday night, the 76-year-old is currently "doing well" but will in fact be canceling tonight's scheduled concert in Durham, N.C. as well.
"Loretta regretfully must cancel her shows for Ashland, Ky., and Durham, N.C. for this weekend, due to illness. Doctors have diagnosed her as the beginning stages pneumonia, and will continue to need rest," the statement reads. "Loretta is doing well and is disappointed but feels confident she will be ready for upcoming November dates."
It's unclear whether Lynn is recuperating back at home or if she's still in the hospital at press time. If the statement on her website remains accurate and Lynn's health continues to improve, she'll be back on the road as early as November 3, when she's expected to perform in Knoxville, Tenn. Tour dates continue on through early December, and then pick back up again in mid-February.
More From Taste of Country