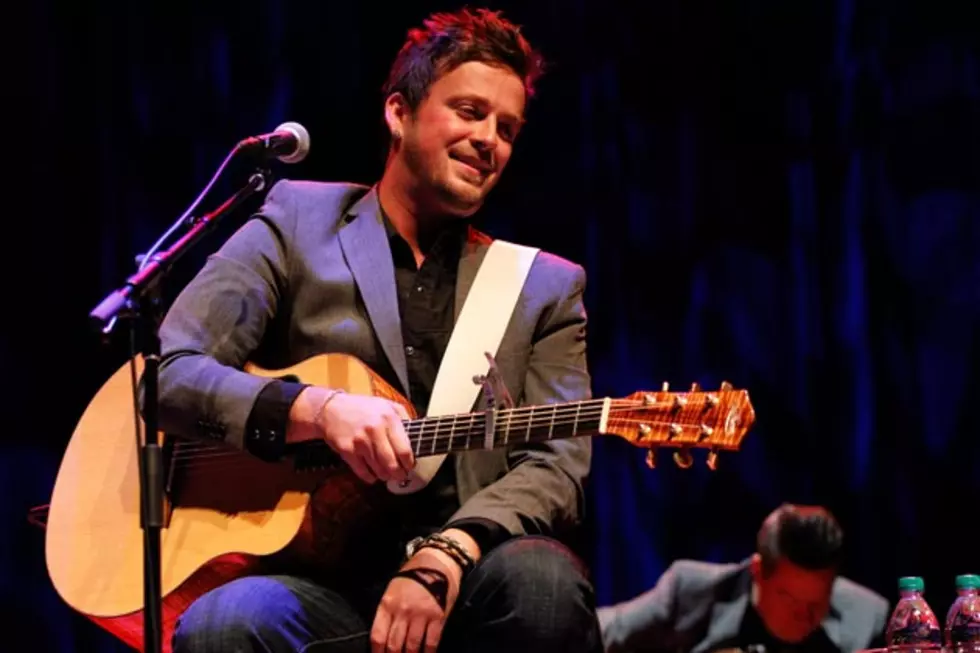 Love and Theft's Stephen Barker Liles Welcomes Baby Boy
Terry Wyatt, Getty Images
It's a boy -- but we already knew that! Love and Theft's Stephen Barker Liles and his fiancée Jenna Kennedy welcomed their first child on Monday (Dec. 2) in Nashville.
They've named the bundle of joy "Jett," but we already knew that, too. Liles revealed earlier this year that the couple was expecting a boy and that they planned to name him Jett, and they followed through.
The baby -- who was born at 8:40AM CT -- weighed in at 7lbs., 7 oz., measuring 20-and-a-half inches.
"Jett Barker Liles is here! It was the greatest rush I have ever experienced! Jenna and I are so thrilled to be parents. It's the best thing that has happened to us," Liles says in a statement given from the hospital, where his newborn son was nestled safely in his arms.
The singer says baby has mom's lips and dad's nose. Liles praised his fiancée for remaining "awesome, calm and collected the entire time" during the delivery process.
It was apparently a sports, comedy and classical music-filled birth. "We checked in, stayed up all night and watched 'Sports Center' and 'Friends,' and listened to Mozart during the delivery," Liles reveals.
The family was joined by Liles' immediate family, including his mother, sister Rebekah and brothers Brent and Andrew.
"We can't wait to take him home and for the whole world to meet him! He's ready to start Instagram-ing and tweeting right away," the singer says of Jett. The band has already shared a photo on their official Twitter page.
The newest member of the Love and Theft family will have a buddy to play with, as Liles' bandmate Eric Gunderson and wife Emily also welcomed a son, Camden, back in March.
"They [Camden Gunderson and Jett] are gonna be best friends!," Liles shares enthusiastically.
Baby Jett was a surprise for the couple, who got engaged in May and plan to marry in the spring of 2014. During a visit to the doctor for unrelated blood tests, Kennedy learned she was pregnant. "All I could do was laugh," she recalls.
"We're having a child; we're in love; we're getting married. What could be wrong with that?" adds Liles. "It's God's timing, not ours."
More From Taste of Country