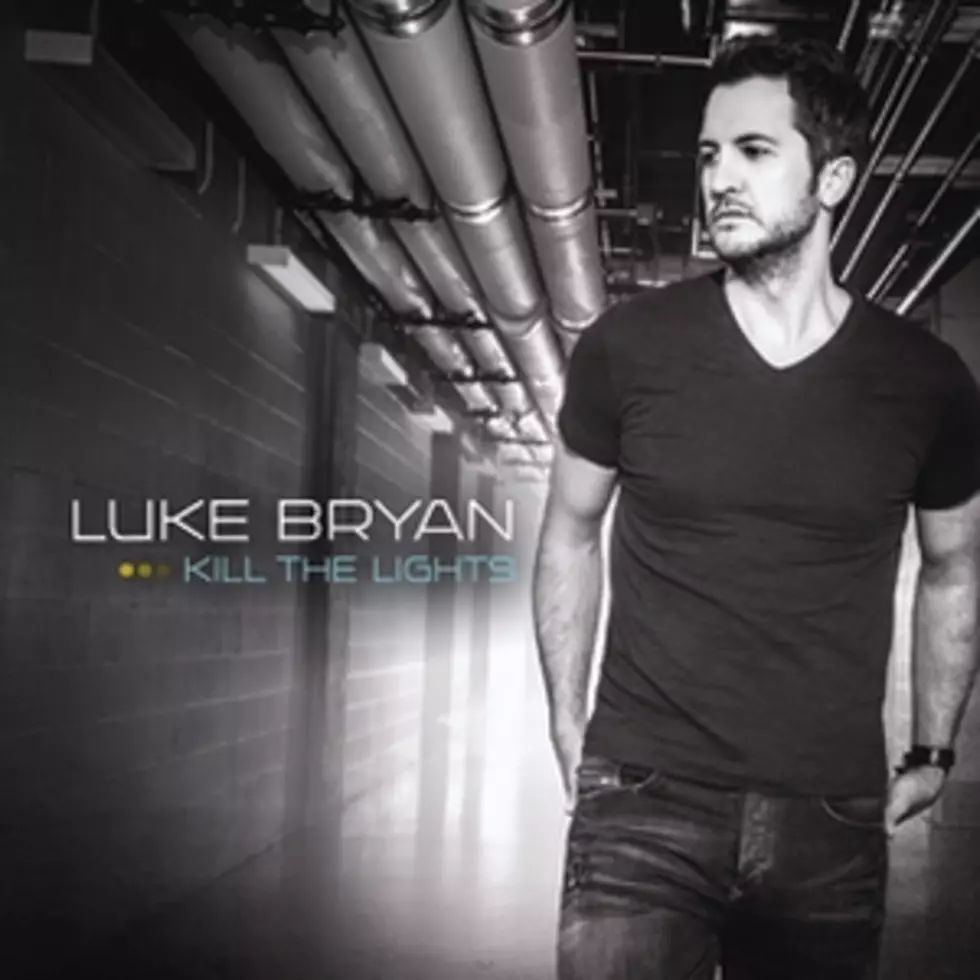 Album Spotlight: Luke Bryan, 'Kill the Lights'
Capitol Nashville
Luke Bryan's sound is a stone thrown in a pool of water. Each album is another ripple away from how he introduced himself, but there are always songs that remind you what lake you're swimming in.
Kill the Lights pushes his various styles further outward. The hip-hop influenced tracks are edgier. The hip-shaking rockers are a little louder. The love songs are more sincere, and more personal than ever. Throughout the entire 13-track project one recalls songs from previous albums but never does one find a duplicate.
Shades of '80s country work their way into a couple of songs from Bryan's fifth studio album. It's most obvious on "Huntin', Fishin' and Lovin' Every Day," a midtempo track that recalls Alabama. The synth used on the title track is also vintage, and it allows this song to stand apart from others like "Kick the Dust Up."
"Strip It Down" promises to be Kill the Lights' biggest hit. The love song is memorable because it features Bryan working his way through a true bedroom song. He tears down any wall or sheet shielding us from his true intent, and the radio is much more interesting because of it.
"Fast" is, ironically, a mid-tempo song about slowing down. It's his most organic moment aside from "To the Moon and Back." "Move" is reminiscent of "Country Girl" in more ways than one, while "Love It Gone" also seems to sample from his catalog. The deep Elvis-like growl is a clever addition, and fans will soak it up like the Brawny Man soaks spills.
Overall the songs Bryan wrote himself stand out on Kill the Lights, an album that creates a more easily-accessible one-on-one experience than some of his previous albums. One feels like they learn something about Bryan on this project. He bleeds a little, which is sometimes necessary in art, but especially in country music.
Key Tracks: "Strip It Down," "Move," "Huntin', Fishin' and Lovin' Every Day"
Fast Means Slow: Bryan says he hopes "Fast" helps fans slow down. He wrote the song with his boys in mind, saying he understands how slippery time gets once you become a parent.
Did You Know?: Even though he didn't write it, Bryan says "To the Moon and Back" was recorded with his wife in mind. In fact, it's the first song he's recorded for her, and he was nervous when he shared it.
The Best Album of 2015? It's Obvious, Isn't It?