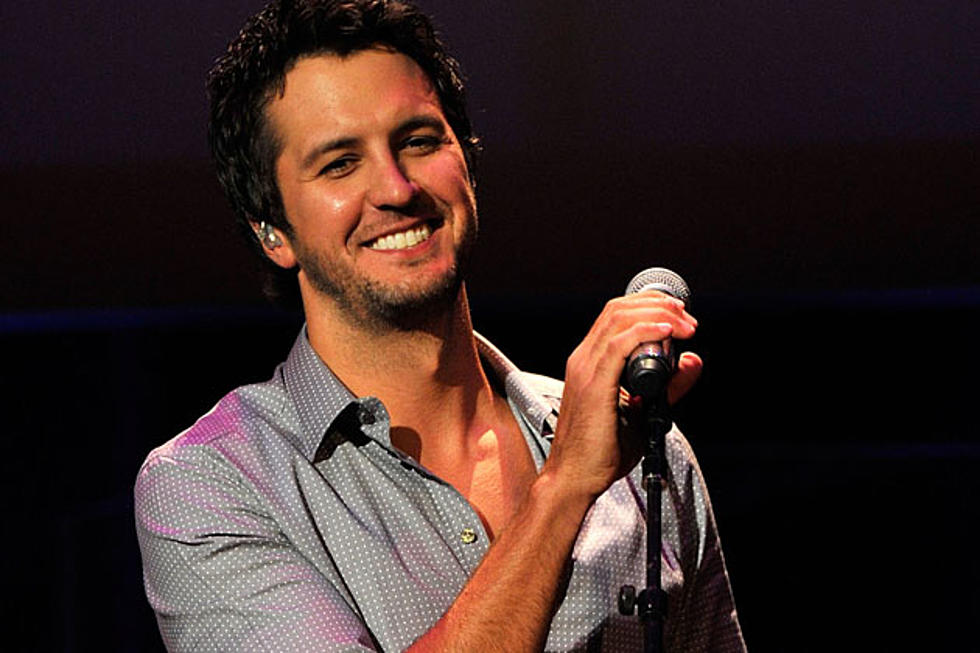 Luke Bryan, 'Kiss Tomorrow Goodbye' – Lyrics Uncovered
Frederick Breedon IV, Getty Images
Luke Bryan knows how to deliver a song with passion. Just look at the 'Kiss Tomorrow Goodbye' lyrics. Bryan helped pen the sexy single with his record producer, Jeff Stevens, and hit songwriter, Shane McAnally.
"I picked up my guitar one night and was playing around with it and this cool chord structure and lick came to me," Jeff Stevens tells Taste of Country. "I kept playing it cause I thought it sounded different and the words 'kiss tomorrow goodbye' came to me as if it shot out of my guitar! I thought the title sounded good but I didn't want to write a song about holding on to a relationship that wasn't working."
"A few days later I was out on the road somewhere with Luke, and we had Shane McAnally along with us," Stevens continues. "I brought the idea up, and all three of us just [started] going to town on this thing."
"All we do right is make love / And we both know now, that ain't enough / Ain't gonna beg you to stay / Ain't gonna ask you what's wrong / Ain't no reason running after something already gone / Take off your leavin' dress / Let's do what we do best / I guess everybody's got their way of moving on," they wrote in the opening 'Kiss Tomorrow Goodbye' lyrics.
"If I had not had my tape recorder on the whole time we were writing, I believe we would have lost some great lines because it happened so fast," the producer adds. "A lot of things weren't even written down!"
"Girl, rest your head / One more time in my bed / Love me like you loved me when you loved me and you didn't have to try / Let's lay down tonight / And kiss tomorrow goodbye," they wrote in the chorus lyrics.
"I think it took us about a half hour to write, straight from the hip," Stevens recalls of penning 'Kiss Tomorrow Goodbye' lyrics for Bryan. "I came back the next day and listened to the very rough tape I had made. It was about 15 minutes long. I condensed it and recorded another version, and that's what you hear now."
He adds, "I'm proud of it. It's a very honest lyric about a tough thing -- breaking up."
More From Taste of Country