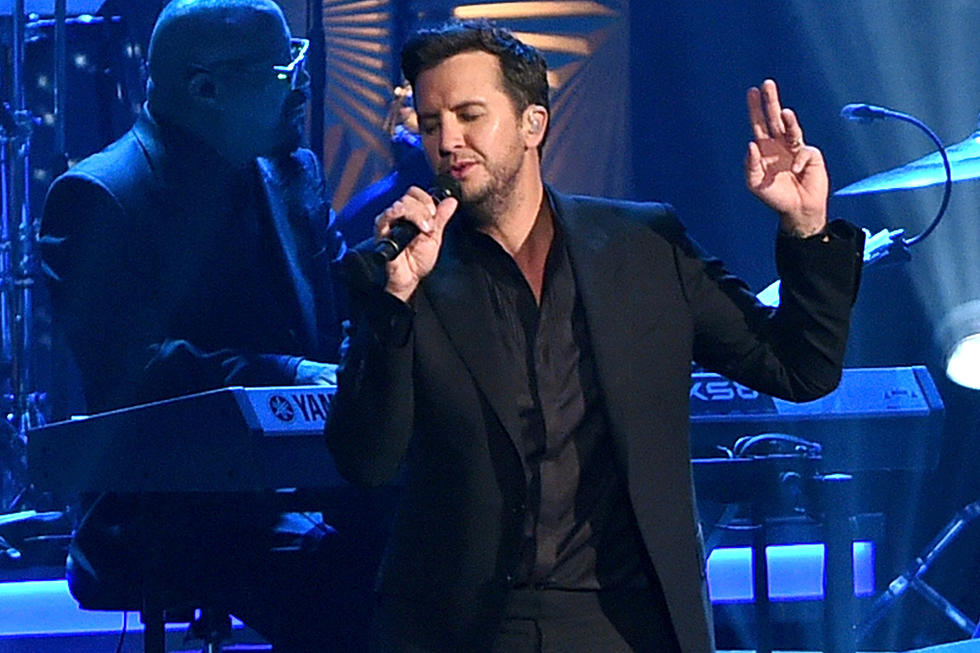 Luke Bryan Asks for Moment of Silence for Orlando During CMA Fest
Jason Merritt, Getty Images
Before Luke Bryan closed out 2016 CMA Fest on Sunday night (June 12) in Nashville, he asked the crowd of 55,000 at Nissan Stadium for a moment of silence to remember the lives lost in the Orlando, Fla. nightclub shooting. The massacre of 49 people occurred Saturday night (June 11).
"Something has been real heavy on my heart tonight," Bryan said, pausing in the middle of performing his poignant song, "Drink a Beer." "I want us to take a brief moment of silence and think about all those families that have been affected in Orlando, Florida, in what happened in our great nation last night. Let's take a moment of silence and pray for all the families and everybody affected."
And with that, the Nissan Stadium fell silent.
"Music is the ultimate healer and we will not let the haters destroy what we love and enjoy," Little Big Town's Karen Fairchild told reporters backstage before the band's set (quote via the Tennessean). "We will not live in fear of this. Tonight is going to be a celebration of life and love and harmony and we're going to remember those lives that were lost and we are going to celebrate them tonight. We're not going to let the negative tell us what we're gonna do."
The Orlando shooting on Saturday is being called the deadliest shooting in U.S. history, with 50 dead and at least 53 injured in the attack at a gay nightclub.
More Artists Comment on the Orlando Nightclub Massacre
More From Taste of Country