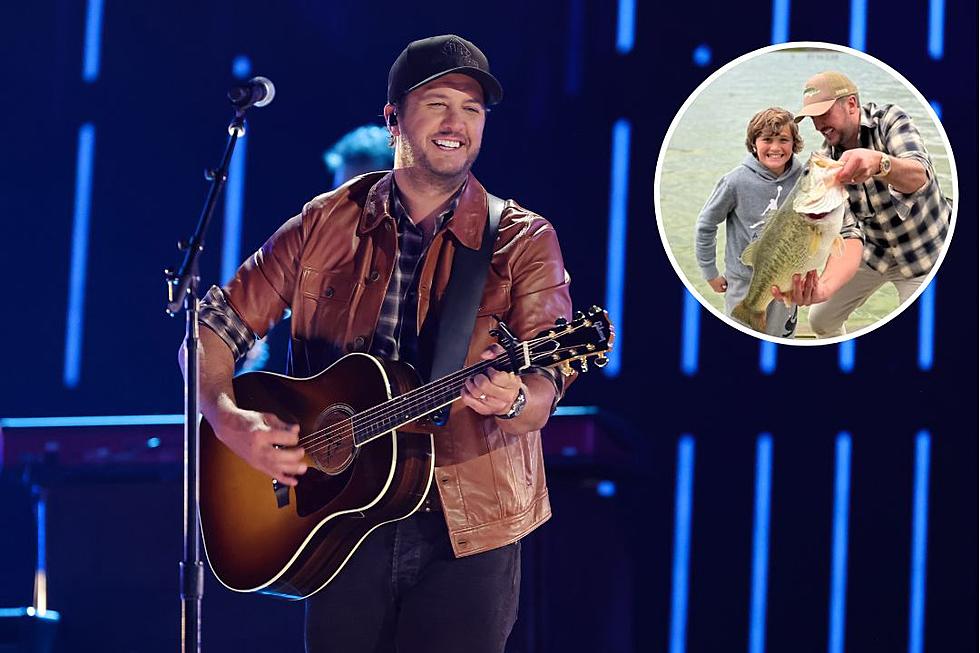 Luke Bryan's Son Tate Had the Best Reaction to Catching a Ten-Pound Fish
Kevin Winter, Getty Images
When Luke Bryan's not on the road or filming American Idol, he can usually be found on the water, fishing with his sons.
And on a recent fishing trip, the star's youngest son, Tate, accomplished something Bryan didn't do until adulthood: Catching a 10-pound fish.
Bryan shared the exciting moment with his boy a video on social media. The clip shows the "Huntin', Fishin' and Lovin' Every Day" singer weighing the fish Tate had just reeled in from the lake.
The father and son wait patiently for the results, and when the scale displays the weight as 10.2 lbs., Tate explodes in excitement. The 12-year-old jumps up and down along the dock while celebrating the accomplishment, as Bryan is heard laughing enthusiastically.
We also see photos of Tate and his proud dad holding the fish for the camera:
Although Bryan is an avid fisherman, he notes that Tate accomplished this particular feat much earlier than he did.
"Took me 45 years to break 10 pounds. Tate did it in 12," he writes, noting his sons age as 12.
The post was filled with comments congratulating Tate on his catch, including one from his Tate's mom — Bryan's wife — Caroline.
"Tate showed up!!! Go baby!!!" she wriites.
Bryan has a busy year ahead of him that will include his gig as a judge on Season 21 of American Idol, which premieres this Sunday (Feb. 19) on ABC. He will kick off his touring year on March 19 at the Houston Rodeo before heading back to Las Vegas for his residency. The residency will run at Resorts World Theatre in March, April, August and September.
Bryan also has has his Country On Tour planned for the summer and fall.
10 Things You Probably Don't Know About Luke Bryan
More From Taste of Country