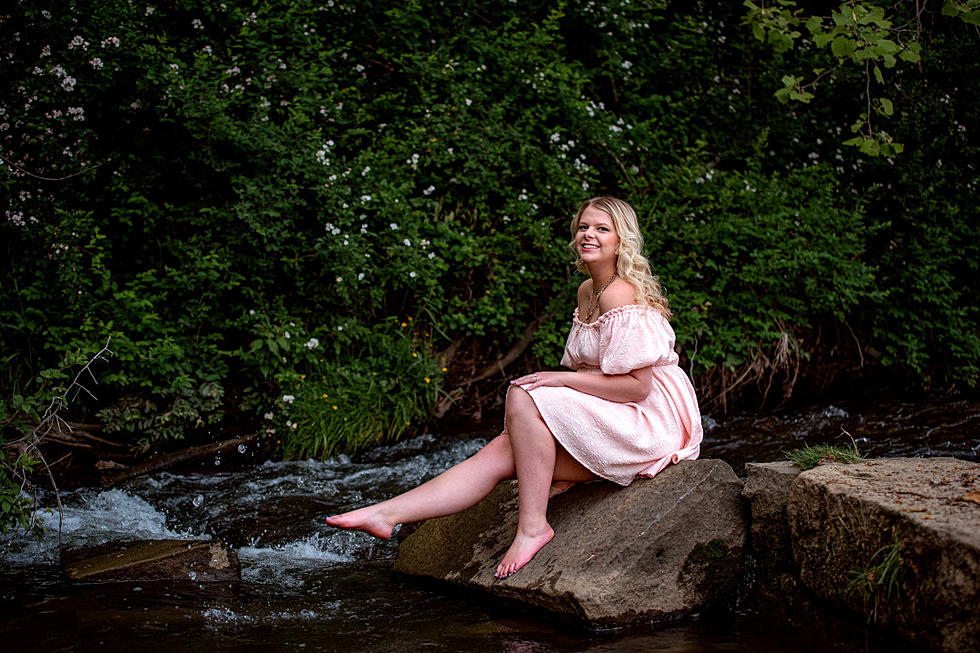 Makenzie Phipps Charts a New Course on New Single 'Life Gives You Love' [Exclusive Premiere]
Casaundra Sheppard
Makenzie Phipps has been hiding a little something from us all.
"I've got some soul in my voice," explains the country music singer-songwriter in a recent interview with Taste of Country. "I have always loved doing country. But back before I decided to market myself as a country music artist, I had a bunch of different influences. I really enjoy doing more of that soulful blues kind of country music songs."
Certainly, Phipps' new single, "Life Gives You Love," gives her fans all that, while also giving the Virginia native the chance to spread her sonic wings a bit.
"This is a Martina McBride song with a little bit of Etta James mixed in," Phipps says of the style of the endearing song premiering exclusively on Taste of Country.  "It's got a completely different sound than the other country songs that I've recorded."
Indeed, Phipps' previous singles including "A Little of Both" and "Drag" followed the traditional country lane, while "Life Gives You Love" veers off in a bit of a different direction.
"The thing that I loved about this song is that it kind of has that Chris Stapleton vibe in my opinion, because it is that kind of traditional country sound, but then you also have mixes of modern country and then you have some blues and soulful elements," says Phipps.
Lyrically, the song puts those blues elements into play as Phipps sings about not being afraid to get one's heart broken.
"When life gives you love, you need to take it because there are going to be times in your life where I've dealt with heartbreak after you feel like you've found the one," says Phipps of the lyrical backbone of the song, which Lance Miller, Meghan Patrick and Kyle Clark wrote. "I am a firm believer that you can love multiple people in this world. When life does give you love, you need to take it."
And Phipps says you can't be afraid of it.
"You shouldn't be scared to take any new opportunities because you never know what it could end up being," explains the vocal powerhouse, whose career got a kickstart when she went viral with her beautiful renditions of songs including "Amazing Grace" and "Travelin' Soldier."
"It could be everything that you always dreamt of being."
When it comes to her own love life, Phipps likes to keep things private.
"All I can say about that is that I'm very content," says Phipps, whose cover of Alan Jackson's "I Want to Stroll Over Heaven With You" also went viral. "I'm content with my music and I am content in my personal life."
50 Best Country Love Songs
Check out country music's 50 best love songs, from the legends like Glen Campbell and Conway Twitty to new country crooners like Blae Shelton and Shania Twain. These are the best and most popular country love songs.
More From Taste of Country