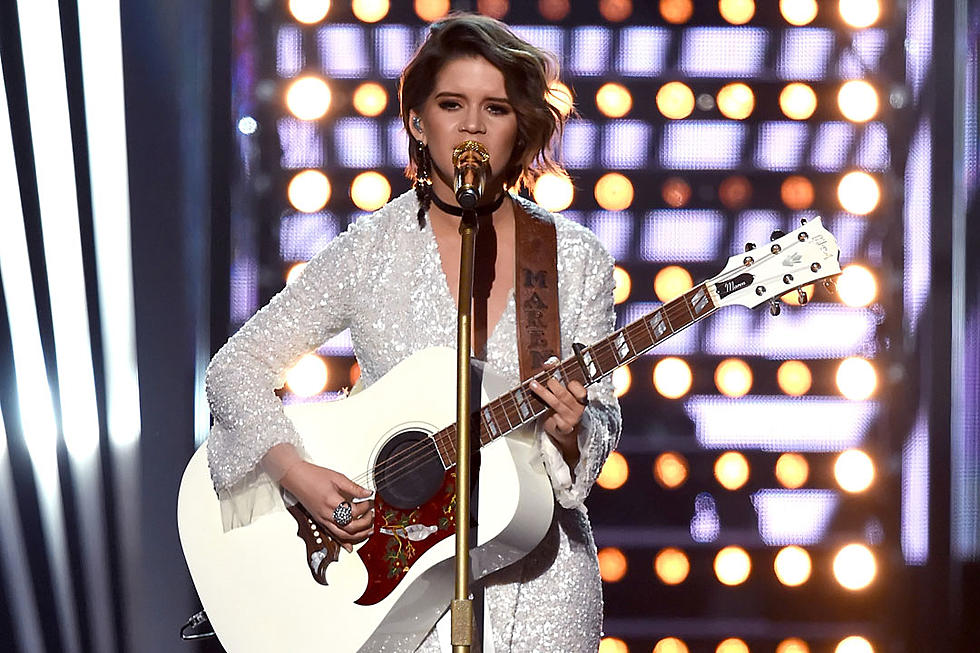 Maren Morris Goes Back to Her Roots With New-Old Hairstyle
Ethan Miller, Getty Images
Sometimes, old is new again. Maren Morris dusted off a previous hairstyle in search of a refresh, but didn't realize until later that she'd been there before.
"When you realize your 'new look' is your album 1 hair ..." she writes with a photo of her all-too-familiar short ombre 'do, which she shared via Instagram.
If it ain't broke, don't fix it, right? Her friends and fellow country singers seem to agree, with stars like RaeLynn sharing their approval of the cut. "I love it," she says beneath the post.
Lindsay Ell was feeling it, too, telling Morris: "Don't change a good thing."
Relive Some of Country Music's More Dramatic Hair Makeovers
But much has changed for Morris since releasing her major label debut album Hero in 2016. The Grammy award-winning singer has seen success on both the country and pop charts with No. 1 singles "I Could Use a Love Song" and "The Middle" (with Zedd). She's also a married woman now and hard at work on her follow-up album. More recently, Morris was honored at the 2018 CMT Artists of the Year.
Earlier this year, the "Rich" singer tweeted that her upcoming album does feature two collaborations, but didn't offer more detail. In a previous interview, the country singer rattled off a list of artists she'd love to work with in the future — among them, non-country acts Ed Sheeran and Bruno Mars.
"I'd love to work with Ed Sheeran because he's just so sentimental and composes all of his songs, so as a songwriter [with] my repertoire I feel like [it'd be] a good fit," Morris said previously. "Bruno Mars, too ... I think as an artist, I will always stroll between the country world and the pop world, because if I had to choose, I would choose both."
Morris has scattered live concert dates through the fall and spring. It's not clear when Maren Morris 2.0 — her sophomore album — will make its debut.
Speaking of Hair, Check Out the 'Dos in These Country Star Yearbook Pics:
Morgan Wallen's "Whiskey Glasses" Is Worth Your Time
More From Taste of Country