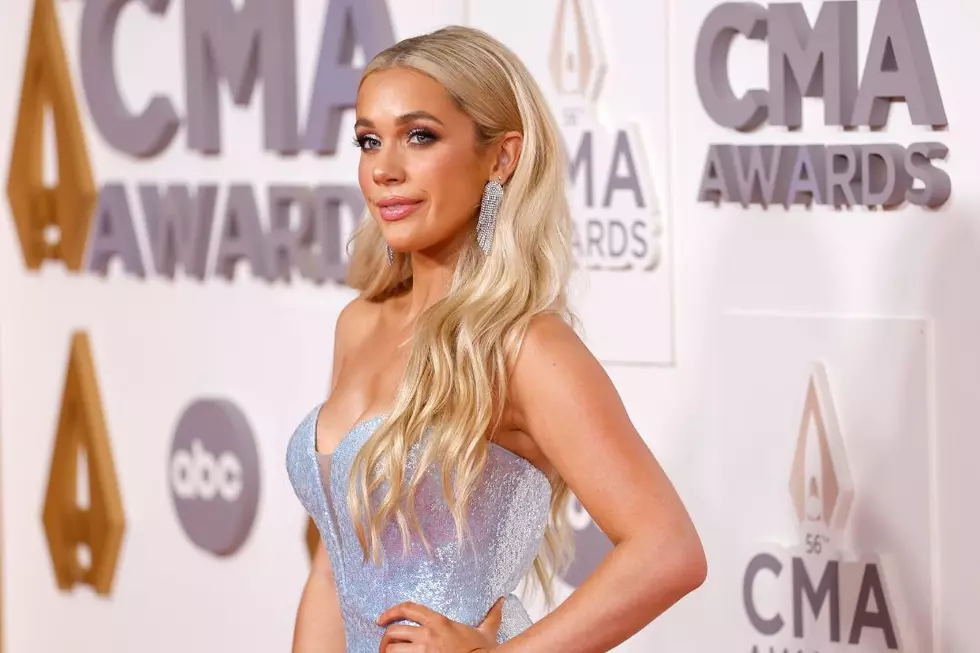 Megan Moroney Takes on the 'Mean Girls Committee' in Confident New Song, 'I'm Not Pretty' [Listen]
Jason Kempin, Getty Images
Megan Moroney's new single "I'm Not Pretty" is relatable. The country singer co-wrote the song alongside Ben Williams, Micah Carpenter and Mackenzie Carpenter, and in it, she tells a story about being the subject of her ex-boyfriend's new girlfriend's ire.
In the first verse of "I'm Not Pretty," she imagines her ex's new flame being haunted by the thought of her, and she has some proof of this, as the new girlfriend embarrassingly liked one of her old photos on Instagram.
The chorus features a cascading melody as Moroney continues to sing about the new girlfriend's fixation, which has now extended to Moroney's physical appearance. But the singer isn't phased by this "Queen of the mean girls committee." In fact, she's happy to let the hate go on.
The country newcomer says the song is loosely based on a true story: She did have an ex's new girlfriend like one of her Instagram photos, but she says the tune is meant to be fun.
"It's a mostly true story (you can find the Spring Break throwback pic on my Instagram) but not meant to be taken too seriously," Moroney explains in a press release. "I think everyone can relate to somebody keeping tabs on them on social media. It was fun to write and it's fun to sing and hopefully will become an anthem for the girls."
The song's playful and clever lyrics are paired with a laid-back beat featuring acoustic guitar and twangy electric. Moroney's casual performance of the song reinforces the tune's message about her indifferent attitude towards the mystery woman's criticisms.
Listen to Megan Moroney, "I'm Not Pretty":
Megan Moroney, "I'm Not Pretty Lyrics":
I bet one of his friends let my name slip again /. And it sent you down a rabbit hole spinning / Now you know I sing, know my sign, know my drink / Sized me up in a matter of minutes / Did you mean to double-tap that spring break throwback / From 2016 in PCB.
Chorus:
Somewhere out there my ex-boyfriend's new girlfriend's scrolling through my Instagram / Tearing me down, passing the phone around like there's nothing better to talk about / Zooming out, Zooming in, overanalyzin' / Like the queen of the mean girls' committee / But hey whatever helps / Keep on telling yourself / I'm not pretty.
Girl let me guess, you don't like how I dress and you're hating on the way I talk / Give me a break, learn to sew, bake a cake / Take a walk and while you're at it get lost.
Repeat Chorus
I'm not pretty, I'm not cool / I'm just one of those girls that peaked in high school / Yeah right.
Repeat Chorus
More From Taste of Country