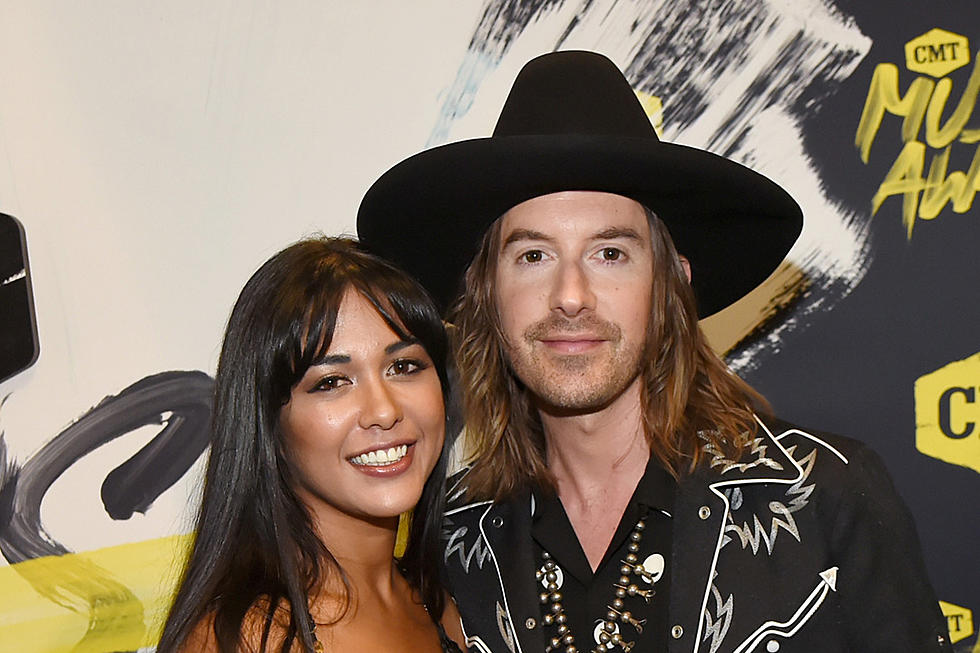 Midland Guitarist Jess Carson, Wife Welcome Baby Girl
Rick Diamond, Getty Images
Jess Carson, who shot to fame as the guitarist for acclaimed country trio Midland, and his wife have welcomed their third child. People confirms that the couple welcomed a daughter, Rosalia Jean Carson, on March 27.
Carson and his wife, Camille, welcomed their new addition at home in Driftwood, Texas. Rosalia Jean weighed 6 lbs., 12 oz. and measured 18¾ inches long when she arrived at 2:29PM on Wednesday.
"Camille is the strongest woman I know," Carson tells People. "She wanted to do a home birth and she did it 100 percent natural — I'm still just awestruck by her."
Rosalia Jean joins 22-month-old brother Parker Emmanuel and three-year-old sister Ida Mae. The couple chose their new baby girl's name from their shared genealogy.
"Rosalia was Camille's great-grandmother who came from Italy on a boat when she was 16 and spoke no English," Carson tells People. "Jean is after my father, whose name is Eugene but everyone calls him 'Gene.' "
Midland shot to fame with the release of their debut album, On the Rocks, in 2017. The album scored a No. 1 hit single with "Drinkin' Problem" and also contained fan favorites including "Electric Rodeo" and "Gator Boys."
Midland released a new single, "Mr. Lonely," on Friday (March 29). The song is the lead single from the trio's second album. No further details about the project have been announced.
Midland are nominated for Group of the Year and Video of the Year at the upcoming 2019 ACM Awards, which are set to take place on April 7.
Love Traditional Country Music? You'll Love Cody Johnson
These Country Stars Have All Welcomed Babies in 2019:
More From Taste of Country