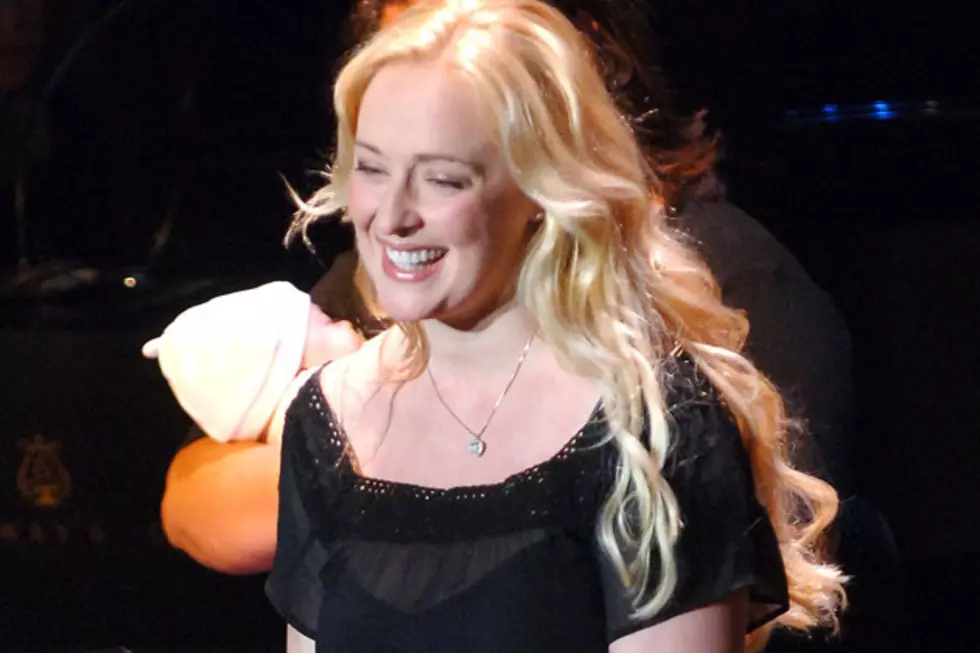 Mindy McCready Welcomes Baby Boy
Congratulations are in order for Mindy McCready and her boyfriend David Wilson, who brought a new baby boy into the world this week. Zayne arrived on Monday morning (April 9). He is the couple's first child together.
"Zayne is truly a blessing and a joy," McCready said in a statement. "It was a long and trying pregnancy. We're so happy he's here. There are no words to convey how happy we are."
While the 'You'll Never Know' singer didn't say specifically what was so trying about the pregnancy itself, we reported back in November that McCready was pregnant with twins -- a fact which was confirmed to People at the time by her rep. According to the Boot, who spoke with the rep again today (April 12), the news of twins was the result of a sonogram which was read wrong.
It goes without saying that Zayne's birth was definitely a much-needed bright spot for McCready, who has been facing her fair share of very public hardship in recent months. The singer has been, and still is, in the midst of a heated custody battle with her ex-boyfriend over their six-year-old son Zander. McCready went missing with her oldest son back in November and was later found hiding with him in a closet in Arkansas.
Mom and new baby Zayne are reported to be recuperating comfortably at this time. In light of the custody hearing surrounding her son Zander, McCready requests patience and understanding from her fans while she and her baby settle in.
More From Taste of Country