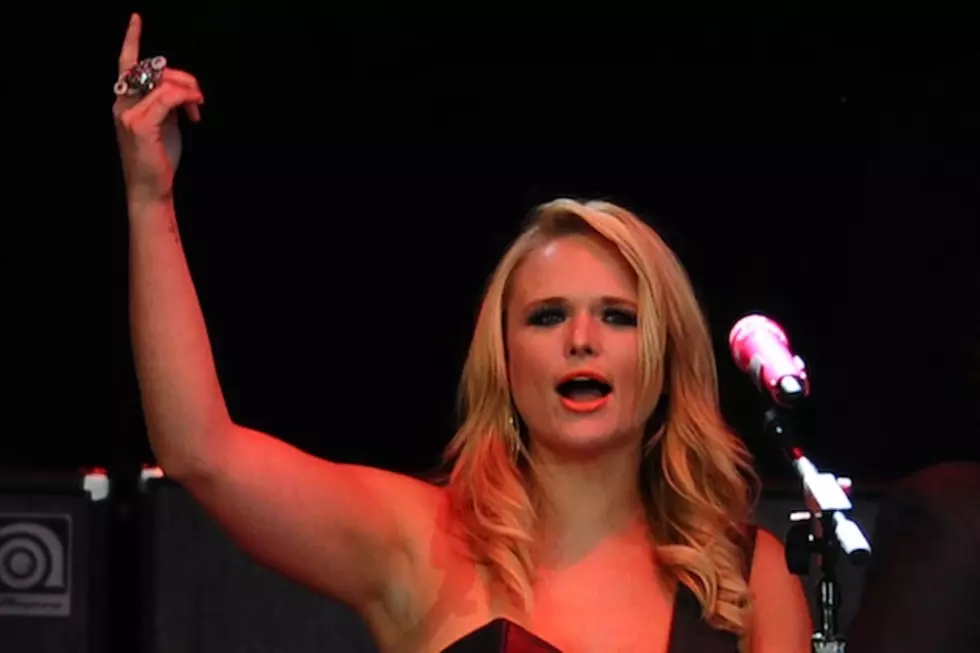 Miranda Lambert Addresses Divorce, Baby and Gay Rumors Onstage
Brian Babineau, Getty Images
Miranda Lambert is known for speaking her mind, but it's always done in a sassy-yet-lovable manner. After numerous rumors which suggested she was pregnant, gay, or heading for divorce, she decided to take things in her own hands and set the record straight, once again.
Onstage at the CMA Songwriters Series on Thursday (July 11), the songstress was up front about all of the very untrue reports. "For the record, I'm not pregnant - I'm drinking - and I'm not getting divorced. And I'm not gay, because I think (fellow country star) Kip Moore's cute, and Blake (husband Blake Shelton) knows about it," Lambert stated, according to WRTV-TV in Indianapolis, Ind.
Her 2007 single, 'Famous in a Small Town' has taken a whole new personal meaning, as she added, "I've been pregnant, having twins, we've been separated, I'm drunk and alone, pregnant again, then we're having twins again, and now we're getting divorced. I can't even name the stuff. It's funny because I realize this song means even more to me now because I'm in the tabloids every week for being famous for something I didn't even do, than for something I want to be famous for, which is playing my damn guitar and writing a song."
Although country fans would love a Lambert-Shelton baby in the future, the 'Mama's Broken Heart' hitmaker was completely honest with her maternal feelings. "Everybody's having babies right now and it's freaking me out. Blake's in L.A. and I'm real glad; it's like a million miles away from here. Get that thing away from me! Something's in the water. No way. I have dogs. A lot of dogs."
This isn't the first time the couple has addressed rumors, and it probably won't be the last. But for now, they've laid the gossip mill to rest -- and turned everyone back to what's important: the music.
More From Taste of Country