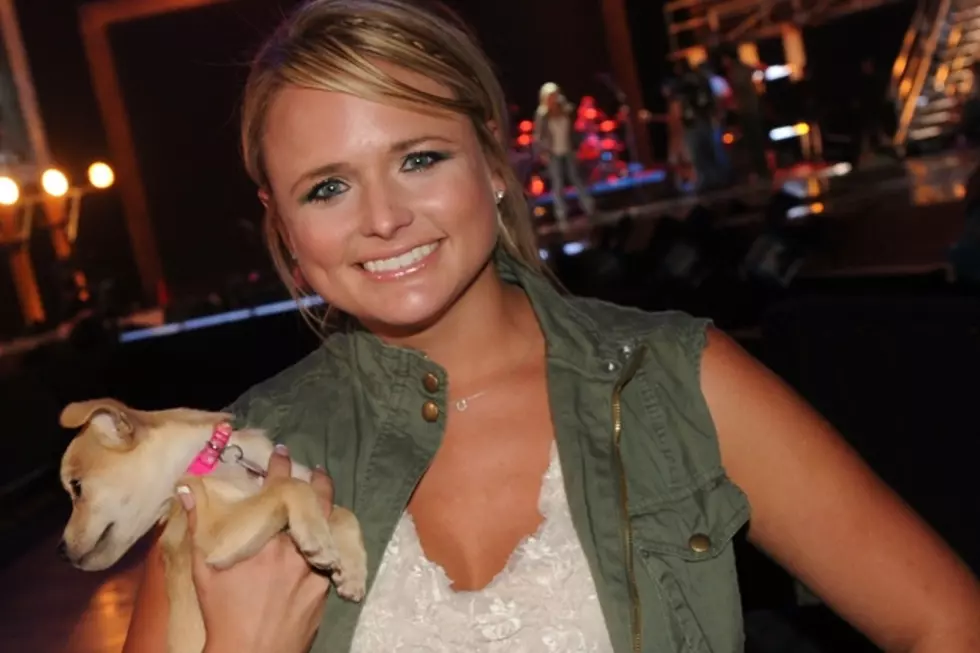 Miranda Lambert Opening Redemption Ranch to Save Even More Animals
Rick Diamond/Getty Images for CMT
Miranda Lambert is continually improving the life of dogs in the Tishomingo, Oklahoma area. The star's MuttNation Foundation broke ground on refreshing a local safe haven this month, revealing the first photos of the five-acre Redemption Ranch.
"MuttNation Foundation, Inc. is thrilled to share the news that we are opening our own private, no kill shelter," the group writes in a Facebook post on Sept. 2. "While we will continue to support and work with shelters and rescue groups nationwide, it is our hope that we will be able to save even more homeless animals from needless euthanization by providing a safe haven for them while awaiting adoption to their new families."
The Ranch -- a no-kill facility -- seeks to "save hundreds of animals that would otherwise be euthanized." Naturally, as it has the singer's influence, Redemption Ranch features some great pink accents, including a pink entry, pink animal cells and pink rocking chairs on covered porches (for humans, not dogs.)
Redemption Ranch is aiming to make its grand opening in October. Those itching to help are encouraged to make donations, and big sponsors will earn plaques to be displayed at the facility. By showing support of $1000 or more, animal lovers can claim 'ownership' of Puppy Suites, Pink Suites and, appropriately, given the title of Lambert's latest album, Platinum Suites ($5000+ donation).
The first Platinum sponsor? Blake Shelton, of course -- Lambert's husband kicked things off with a donation of $15,000. Learn how to give here.
So, You Think You Know Miranda Lambert?
More From Taste of Country