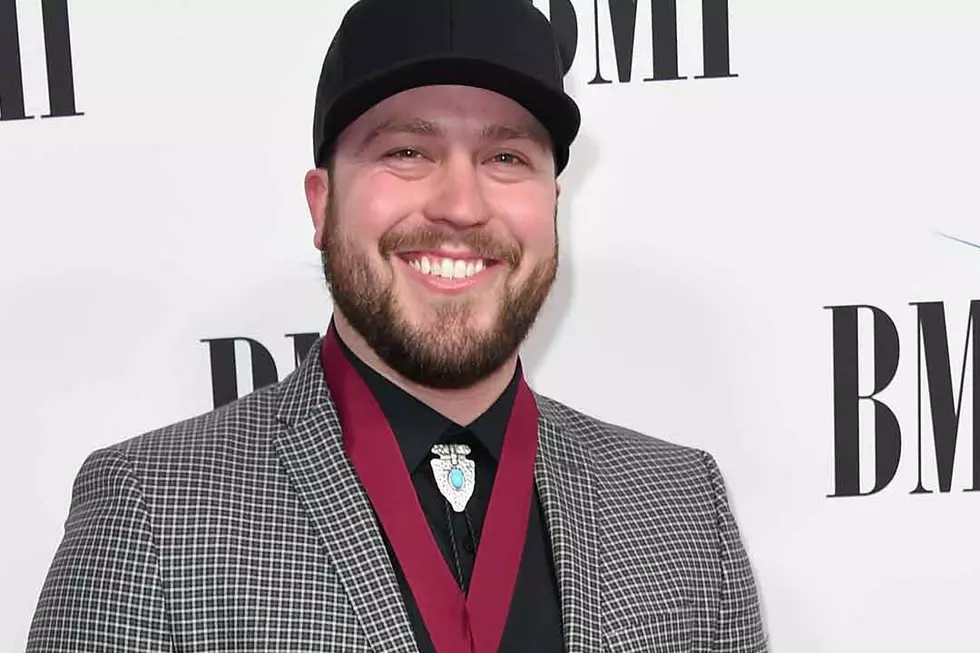 Mitchell Tenpenny Recalls Early Run-Ins With Taylor Swift, Blake Shelton
Michael Loccisano, Getty Images
Tenpenny, a Nashville native, was just a kid when he roamed the halls of Sony/ATV Music Publishing while visiting his grandmother, then-CEO Donna Hilley. The singer admits that he was often starstruck as a kid while visiting his grandmother's office.
"My grandmother was president of Sony Publishing growing up so I knew all the songwriters, I got to meet them," Tenpenny recalls during an interview with Taste of Country Nights' Sam Alex. "I was in awe of all of them all the time."
His grandmother would host karaoke parties where Tenpenny says he was "always a fly on the wall." One of his early celebrity run-ins? Taylor Swift. They were both around 11 years old at the time, and Tenpenny had no idea what she was doing at Sony.
"All of a sudden, this girl that I met in my grandmother's office was Taylor Swift. Pretty crazy," he says, marveling at the thought.
Another superstar Tenpenny met early on was Shelton, and he knew instantly he was looking at a superstar in the making.
"I remember Blake when he was walking the halls of Sony with his mullet. He was nothing at that time. He had just got his first deal and look at him now," Tenpenny shares. "I always assumed he was going to be a huge star because he was tall, he was great. He has some of my favorite songs ever. It was cool to see."
"I got to see all of those guys ... they're the biggest superstars in music now," he adds. "It was pretty nuts. I was a kid, so I was just freaking out at the time."
Tenpenny learned a lot from grandma, eventually carving his own path in country music. He recently released a self-titled EP and a debut single, "Drunk Me," but he has long been a songwriter for other artists. Tenpenny co-wrote Granger Smith's Top 5 hit, "If the Boot Fits."
10 Adorable Stars Before Their Names Were in Lights
Listen to Mitchell Tenpenny's Interview With ToC Nights,
More From Taste of Country