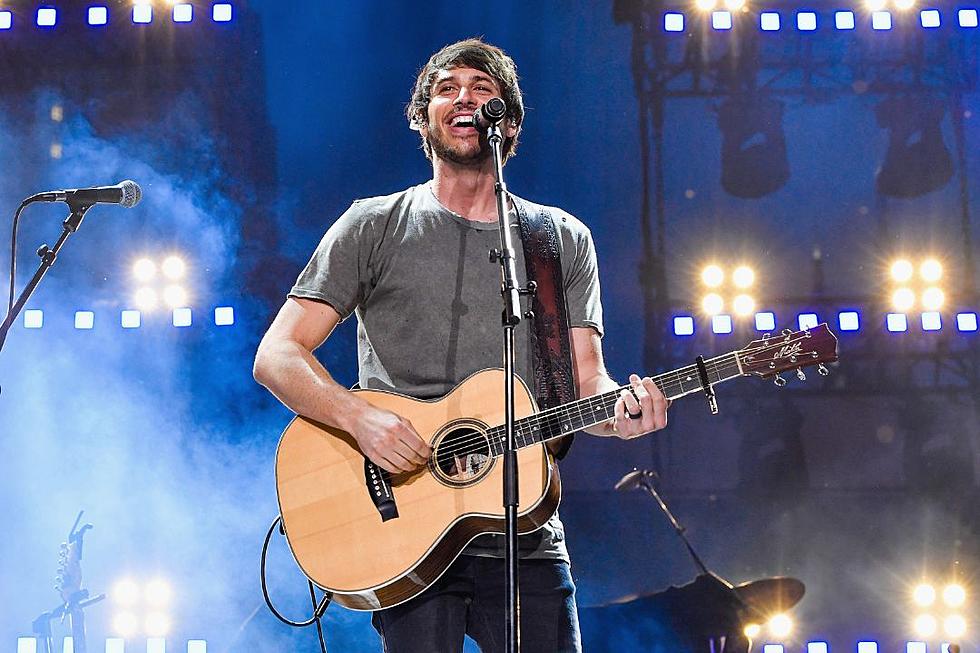 Morgan Evans to Release New Five-Track EP, 'Life Upside Down'
Erika Goldring/Getty Images
Morgan Evans has let fans in on the personal details of his life within the past year with releases like the solemn heartbreaker "Over for You" and optimistic tune, "On My Own Again." Now, the singer is completing the journey with a new EP, Life Upside Down, set for release on April 21.
The project will feature five tracks, including the previously released songs. Evans says these songs were inspired by the emotional time in his life following "unexpected heartbreak." The singer and country star Kelsea Ballerini announced their divorce in August of 2022.
"I called the EP Life Upside Down because this collection of music could only have come from this time, when my life felt exactly that," Evans explains via press release. "To me, these five tracks journey through unexpected heartbreak, self-rediscovery, new beginnings and a new found gratitude for the present moment."
The EP is available for pre-save here.
Evans also shared a new music video for "On My Own Again" this week. The video follows the singer's travels through Morocco, Europe, Ireland and the U.K., while the tune about finding a new way forward in life plays alongside the footage. He assembled the same crew that produced his Over for You documentary series to create the video.
"8 shows, 7 countries, 3 bicycles, 2 goats and 1 camel. For a song documenting a poignant moment in my life, I thought it'd be appropriate to make a video the same way," he says. "I invited the guys behind the 'Over For You' music video and the docuseries on the road in Morocco, Europe, Ireland and the UK for one of the adventures of my life so far."
Morgan Evans's Life Upside Down EP Tracklist: 
1. "Over for You"
2. "On My Own Again"
3. "Hey Little Mama"
4. "All Right Here"
5. "Over for You (Live in Melbourne)"
Country Music's 50 Best Breakup Songs
When your heart is hurting, country music has the right song for you. Check out the best country breakup songs of all time, from Kenny Chesney, Randy Travis, Dolly Parton, Keith Urban and more.
More From Taste of Country