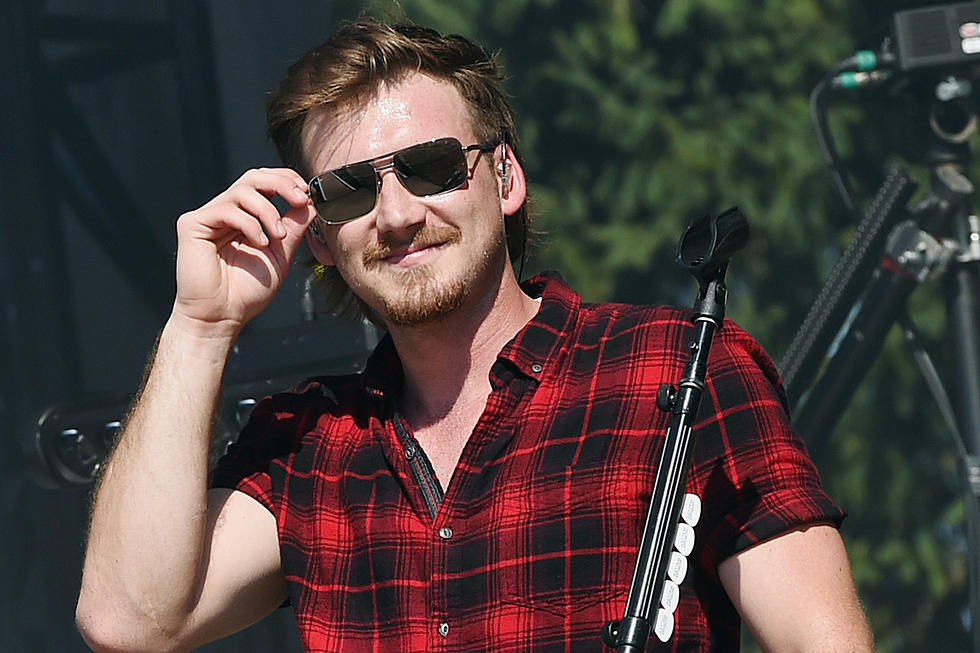 Morgan Wallen's 2019 If I Know Me Tour Will Showcase a Dynamic Country Singer
Rick Diamond, Getty Images
Morgan Wallen's just-announced If I Know Me Tour will stop in 26 cities nationwide and allow the "Up Down" singer an opportunity to prove he's a much more dynamic singer and songwriter than people realize.
The 2019 tour starts Jan. 5 in Milwaukee and wraps March 30 in Salt Lake City, hitting Denver, Los Angeles, Boston and more in between. Think of it as an introduction to Wallen, a newcomer and Taste of Country RISER who has learned from the best.
The If I Know Me Tour comes after two years spent opening for Jake Owen, Luke Bryan and Florida Georgia Line, the latter of whom are featured on his first hit song. Wallen tells Taste of Country he's anxious to separate himself from the duo a little bit.
"I definitely don't wanna be known as the 'Up Down' guy," he says. "I love singing that song, I love that song, but yeah, there's definitely more to me than just a party for sure."
You've Never Seen "Up Down" Singer Morgan Wallen Like This: 
A FGL show is more of a party than you should expect from Wallen. In walking ToC through his live concert, he describes a mix of tempos and emotions that is likely to wrap with "You Make It Easy," a song he co-wrote for Jason Aldean, and "Up Down." His current single, "Whiskey Glasses," will likely come midway through, as he slows down following a torrid start.
"I think I'm a little more laid back with a crowd that I know is there for me, you know," Morgan says when asked to compare the mindset of an opening act versus that of a headliner. "You just start to notice that people know a lot of the songs, not just one — not just two."
Hardy (songwriter Michael Hardy) will open Wallen's If I Know Me Tour. He helped write "Up Down," FGL's current single "Simple," Seth Ennis' emotional new single "Call Your Mama" and several more on the If I Know Me album and FGL's upcoming album. Expect to hear plenty of that album on the tour, including a song called "Chasin' You" that the East Tennessee native says is becoming a fan favorite.
Morgan Wallen's 2019 If I Know Me Tour Dates:
Jan. 5 -- Milwaukee, Wisc. @ The Rave
Jan. 10 -- Birmingham, Ala. @ Iron City
Jan. 11 -- Knoxville, Tenn. @ The Mill & Mine
Jan. 12 -- Atlanta, Ga.
Jan. 17 -- Overland Park, Kan. @ Kanza hall
Jan. 18 -- Lincoln, Neb. @ The Bourbon Theatre
Jan. 19 -- Denver, Colo. @ The Grizzly Rose
Jan. 24 -- Columbia, S.C. @ The Senate
Jan. 25 -- Athens, Ga. @ Georgia Theatre
Jan. 26 -- Madison, Wisc. @ Majestic Theater
Jan. 31 -- Nashville, Tenn. @ Marathon Music Works
Feb. 2 -- Springfield, Ill. @ Boondocks
Feb. 7 -- Oxford, Miss. @ The Lyric Oxford
Feb. 9 -- Starkville, Miss. @ Ricks Cafe
Feb. 16 -- Lexington, Ky. @ Manchester Music Hall
Feb. 21 -- New York City @ Irving Plaza
Feb. 22 -- Boston, Mass. @ Paradise Rock Club
Feb. 23 -- Asbury Park, N.J. @ The Stone Pony
March 1 -- Lake Buena Vista, Fla. @ House of Blues
March 7 -- Lancaster, Pa. @ Chameleon Club
March 8 -- Clifton Park, N.Y. @ Update Concert Hall
March 23 -- Los Angeles, Calif. @ Mohegan Sun
March 27 -- San Diego, Calif. @ Moonshine Beach
March 28 -- Phoenix, Ariz. @ The Van Buren
March 29 -- Las Vegas, Nev. @ House of Blues
March 30 -- Salt Lake City, Utah @ The Depot
Morgan Wallen's Jason Isbell Cover Is Soul-Stirring
Morgan Wallen Had One of the Best Songs of Summer 2018:
More From Taste of Country