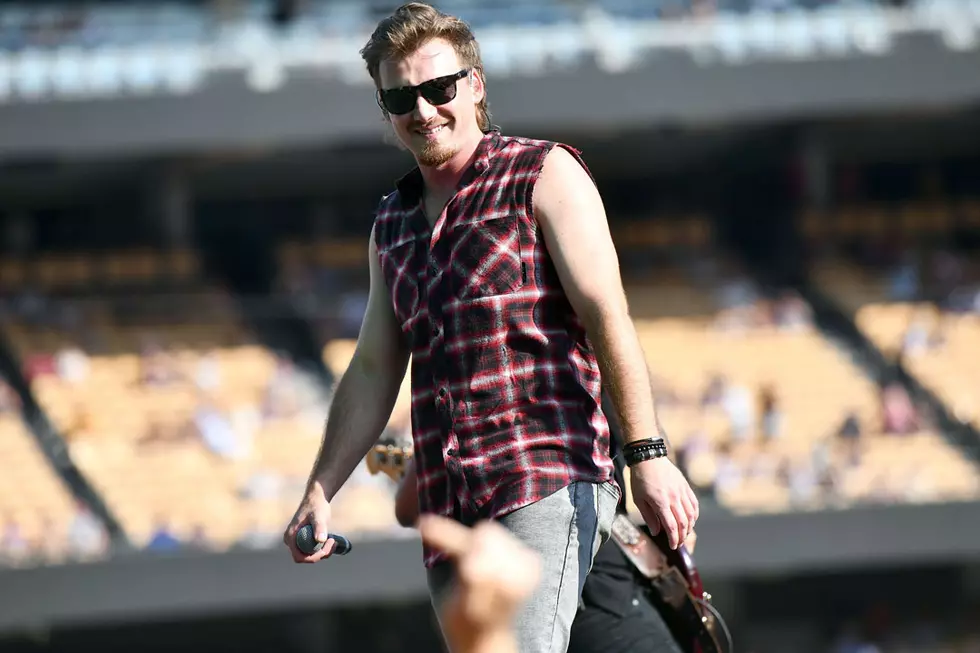 Lyrics Uncovered: Morgan Wallen, 'Up Down'
Scott Dudelson, Getty Images
Those who grew up country will see themselves in Morgan Wallen's "Up Down," much like the team of CJ Solar, Michael Hardy and Brad Clawson did when they wrote the lyrics.
The trio was sitting on Hardy's patio when he presented an idea for a title, wanting to create a song that was a play on words around the notion of various entities that go up and down. When he suggested ending the chorus with "we live it up down here," his fellow writers called it "genius."
"I feel like we put that little twist on there and every time you hear that hook, it means a little something more just because we brought it to a new place," Solar tells Taste of Country of writing the "Up Down" lyrics. "It's almost a whole lifestyle embodiment of this redneck, good timing guy. We wanted to have a fun song that people would be on a boat drinking beer and want to put this song on."
You've Never Seen "Up Down" Singer Morgan Wallen Like This: 
In 2017 — nearly two years after "Up Down" was written — Hardy was at a show in Key West, Fla., where Seth England, a Big Loud Records executive and Florida Georgia Line's co-manager, saw him perform the song. He was eager to pitch the demo to Wallen and the duo. Fast-forward a year and Wallen decided to cut the track, with FGL also wanting to be a part of it.
"He's obviously a really country dude from east Tennessee. I loved his first EP that he had out, The Way I Talk was a great record. He's an amazing singer," Solar says, praising Wallen.
"All of their voices are amazing. The FGL guys are iconic right now and it was crazy to hear them singing something that I had a part in writing," he adds about the duo, who ad-libbed the talking portion before the second verse. "They took it to a whole other level. It's great."
Between Wallen's authenticity and firm country roots and Florida Georgia Line's star power, Solar knew the song had potential to become "undeniably cool." It's accurate description of a laid-back song with chill lyrics like: "We got what we got, we don't need the rest / Can turn this parking lot into a party / With an ice chest, dancing, cold beer / Man, we live it up, down, up, down / We live it up down here." 
The "Up Down" lyrics may seem like a modest concept, but Solar and his co-writers poured over ideas of how to incorporate a music reference into the song. They ultimately landed on Lynrd Skynrd, a group several country stars cite as an influence, including Wallen. "Free Bird, five minutes deep / Head bopping up down" — the trio intently listened to the song to find the minute mark where the guitar solo begins and picks up the song.
"We were like, 'You know your head would be bobbing up down when you listen to music.' Somehow we were talking about 'Free Bird' and I was like 'you know in "Free Bird" when they start rocking?' and pulled it up and that is right at five minutes where it starts to happen," Solar explains of the reference. "I know the song sounds very simple, but we put a lot of thought into that song."
Solar had an inkling that the writers were onto something unique writing "Up Down."
"I feel like when we wrote the song we were like 'there's so many guys and girls out there that are really going to relate to this whole message.' Country music has a lot of fun songs and party songs, but we felt like it was a little different than what anybody else had done," he says. "We've been writing songs for years and I feel like we did a pretty cool job putting all the pieces and colors on to that song and still have that being a fun, party summertime song. Between fishing and drinking beer in a parking lot and listening to Lynrd Skynrd, that sounds like the stuff we did growing up and still do."
"That represents the lifestyle we were living." "Up Down" became Wallen's first No. 1 single when it topped the Billboard Country Airplay  chart in 2018.
Morgan Wallen's Jason Isbell Cover Is Soul-Stirring
More From Taste of Country