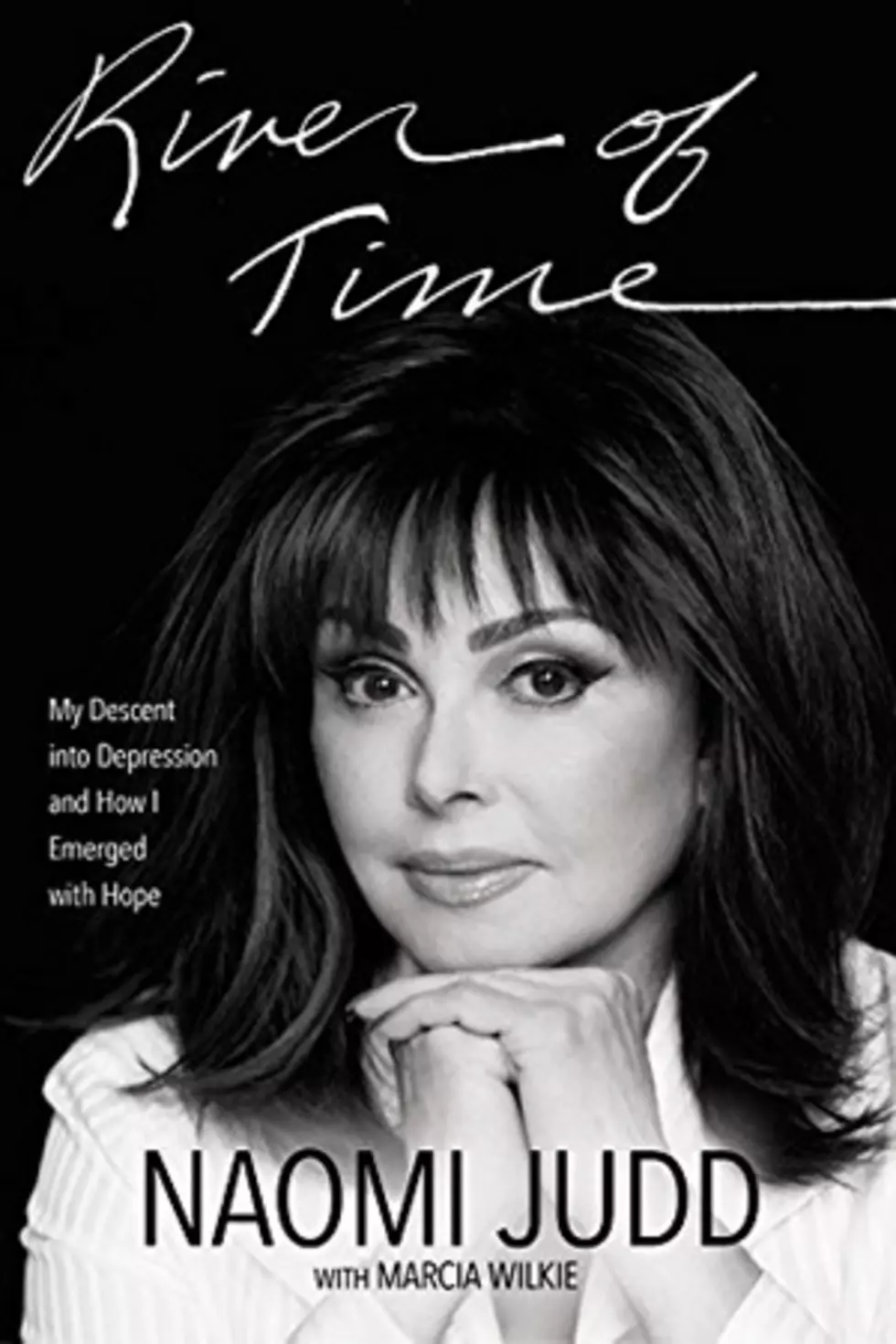 Naomi Judd Opens Up About Depression Battle
Center Street
Naomi Judd always presents a happy face to the world, but in a new memoir the country legend opens up about a secret struggle with crippling depression.
Judd is the author of several previous books, including a 1993 autobiography titled Love Can Build a Bridge, which was made into a popular television movie.
Her latest book is River of Time: My Descent Into Depression and How I Emerged With Hope, in which she writes about suffering flashbacks that derived from sexual abuse she suffered as a child, years of psychiatric hospital treatments and pharmaceutical drug poisoning. The memoir paints a darker picture of Judd's life than she has previously shared with her fans.
Judd reveals that shortly after the 2010 Judds reunion tour concluded the following year, she fell into a debilitating depression that caused her to believe she should end her life. She says she spent the next two-and-a-half years undergoing treatment in psychiatric hospitals, dealing not only with severe depression but also panic attacks, PTSD, toxic drug poisoning and addiction.
"I wanted to be completely honest that if someone took out a gun and killed me on stage, they would be doing me a favor," she writes in an excerpt, according to Rolling Stone Country. "But I didn't. I was there to inspire them and I could not let them down. I gathered every ounce of strength I had, straightened my shoulders, adjusted my suit jacket, found the will to smile, and strode out on stage."
Judd and her daughter Wynonna shot to fame as the Judds, one of the most popular country music duos of all time. Judd retired from touring in 1991 after announcing she had been diagnosed with Hepatitis C, though they have reunited for tours several times since. The mother-daughter duo's explosive personality clashes and longstanding differences have become as much a part of their legend as their music, played out in books, interviews, talk show appearances and even a reality TV show in front of the entire world. Judd has gone on to a successful career as an author and motivational speaker, making her struggle with depression that much more compelling.
"My story isn't one of a victorious recovery from debilitating mental illness, but of a wary and humble gratitude for persevering through thirty terrifying months," Judd says in a statement. "I've gained an appreciative hope and, in the past year, an ongoing purpose for living once more. And, because I have survived and found peace, I feel a responsibility, as a messenger, to share what brought me hope and what's kept me alive."
River of Time: My Descent Into Depression and How I Emerged With Hope is set for release on Dec. 6 via Center Street. It is currently available for pre-order at Amazon.
See the Judds Through the Years
More From Taste of Country