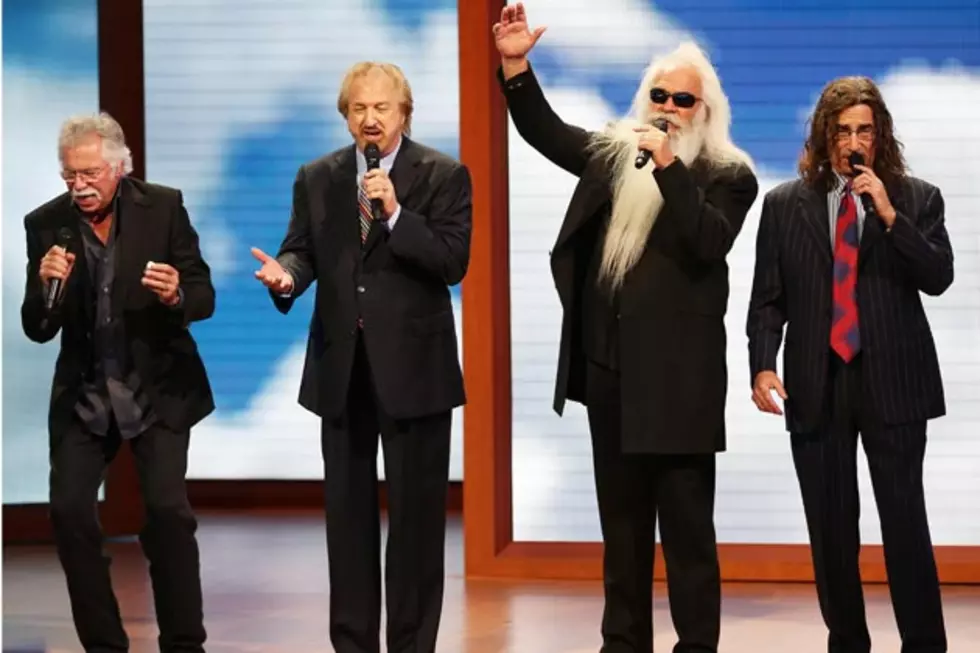 Oak Ridge Boys Perform for Ailing Former President George Bush by Phone
Mark Wilson, Getty Images
Serving one's country as president is certainly a high-pressure gig. But can come with continued "executive privilege" even after leaving office -- like having one of your favorite country groups perform for you on command when you're sick and need your spirits boosted. George H.W. Bush, who served as the 41st president in the 1990s, has been under the weather for about a month, so when his wife Barbara requested that the Oak Ridge Boys sing for him, they jumped at the chance.
Despite the members being on vacation, the band still congregated at the office and performed 'Elvira' and a verse of 'Amazing Grace' for the former Commander-in-Chief, with whom they have had a long relationship. It took about 45 minutes for the band to assemble and fulfill this request.
"The Oak Ridge Boys received the daily report from President Bush (41's) staff," Oak Ridge Boy Duane Allen said in a statement. "The report of his health was that he was improving each day. Then, we received another message, Barbara Bush requested that we call the President and sing to him! All of the Oak Ridge Boys are on vacation, but we all headed to our office upon hearing of this request. We called the President and sang for him. He asked to hear 'Elvira,' so we sang that for him, and then we sang one verse of 'Amazing Grace.'"
Joe Bonsall concurred, "I thought I had seen them ALL when Duane Allen called with the word that President Bush would love to hear a few songs from the Oak Ridge Boys and his family all agreed that this just may lift his spirits as he has been hospitalized for over a month."
"After we finished we asked if he could hear us and he answered 'Oh quite clearly,'" Bonsall continued. "His typical humor brought laughter all around. We than sang some 'Amazing Grace' for him after which Barbara Bush came on the phone and thanked us. She said, 'As usual the hospital room was filled with family and right now they were ALL loving the Oak Ridge Boys.'"
After the impromptu performance, Allen was reminded of how lucky and proud he is, saying, "You know I am always proud to be an Oak Ridge Boy but at a time like this... in a MOMENT like this... I am REALLY proud of us. We just did a good thing."
The office of Bush was equally happy with the performance. "Words cannot properly express how much the Oaks' special performance meant to the President and the Bush family," a statement read. "This friendship goes back many years, and what happened yesterday gave the President a real shot in the arm as he, thankfully, continues to improve. The Bushes continue to feel so blessed to have so many friends like the Oaks, and wish to thank one and all for their prayers and good wishes."
More From Taste of Country