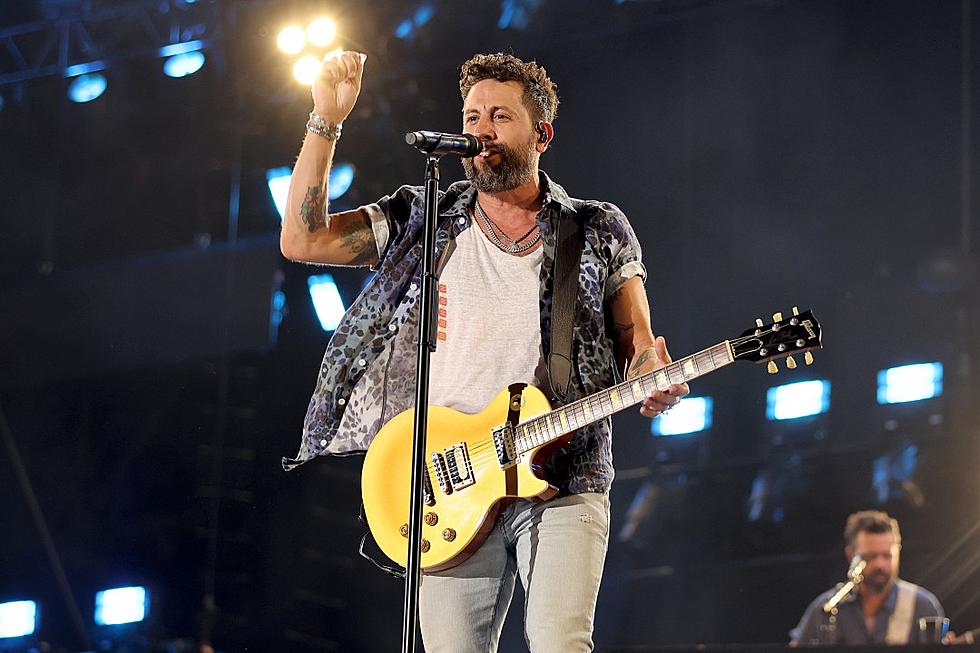 Old Dominion Push Back More Shows Due to Matthew Ramsey's Injury
Getty Images
It's more bad vibes for Old Dominion. The band is postponing more shows on their No Bad Vibes Tour due to the injuries Matthew Ramsey sustained in a recent ATV accident.
The lead singer fractured his pelvis in three places. He tells fans on social media he is still "not strong enough" get get back on the bus just yet.
"Still hanging out with Walker Hayes, as Trevor has named it," he says, referring to his walker. "But I just want to say unfortunately not strong enough to make it up onto the bus yet, so we are gonna have to push Albany, New York, and Reading, Pennsylvania and Bangor, Maine shows. We're gonna have to reschedule those."
"We will make it up to you," Ramsey continues. "I'm so sorry. I know how exited you guys get for these shows and me too. It's really tough to be sidelined right now, but we'll see you soon. I promise."
Here are the Old Dominion shows that have been rescheduled:
Reading, Penn. rescheduled for Wednesday, July 26, 2023
Albany, N.Y. rescheduled for Thursday, July 27, 2023
Bangor, Maine rescheduled for Friday, July 28, 2023
The band previously rescheduled a string of shows in Key West, Fla., with new dates set for March 2024. For those who can not attend the rescheduled dates, refunds will be issued.
Ramsey assures fans that his injury is not life-altering and that he will recover nicely in due time. He also shared a funny video detailing a snippet of his recovery and insinuated that he was still experiencing pain from his injuries.
He edited together a clip from the music video for their song "No Hard Feelings" with a video of himself standing in the bathroom with his walker:
Old Dominion launched the No Bad Vibes Tour in January. Originally the tour was scheduled to end on June 30, but with these new dates, the band will continue the trek until March 2024.
The Best Country Singer From Every State
Some states, like Oklahoma and Texas, are loaded with famous country singers. Others, like Nevada and Maine, are still looking for a real breakthrough artist. See the best and most successful country music artist from all 50 states, starting with
Hank Williams
and Alabama.
More From Taste of Country