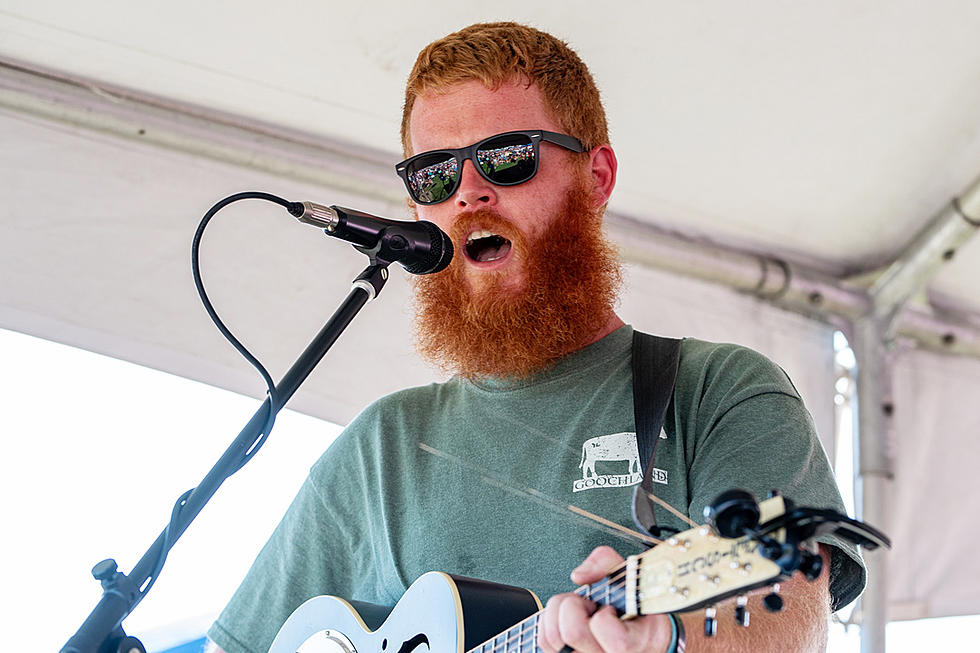 Oliver Anthony Cancels Knoxville Show, Enraged Over High Ticket Prices
Billboard via Getty Images
Oliver Anthony has canceled his upcoming show at the famed Knoxville, Tenn., venue Cotton Eyed Joe.
According to his social media, the singer announced the cancellation in a statement to his fans, saying "Ultimately, it's my fault for not being more directly involved with the venues who have reached out," and promising to try to find another venue in Knoxville where his performance can take place.
In that statement, he didn't share more details about why he was canceling the concert. But leading up to his decision to call off the show, Anthony made it clear that he was upset by the high ticket prices set for his Cotton Eyed Joe performance. In a video posted to Instagram shortly beforehand, the "Rich Men North of Richmond" singer even encouraged fans not to buy tickets.
"My adrenaline's pumping, man. I'm pissed off right now," Anthony says in the video, which was filmed along the side of the road after he pulled his car over to record the clip.
"Don't buy Cotton Eyed Joe tickets for $99 a piece. And sure as hell don't buy VIP for whatever bulls--t price they're going."
He went on to explain that the high ticket prices were set due to a miscommunication, as the person who works with him to help book shows is not a full-time booking agent — in fact, he's a full-time plumber — and he "agreed to the show without asking what the ticket prices are," Anthony continued.
"Don't pay $100 for a ticket. That's horse sh-t," the singer went on to say. "If we've gotta cancel the venue and play somewhere else, we will. I didn't agree to it and I don't want you to pay it."
In the caption of his post, Anthony said that he never wanted his ticket prices to be more than $40 a pop, and ideally, the price should be closer to $25.
"Hell, out of the 4 shows we have currently done, 2 of them have been completely free," he pointed out.
In the comments section, many fans applauded Anthony for sticking to his principles. But the Cotton Eyed Joe venue had a different perspective.
In fact, in a Facebook statement, they claimed that the ticket prices they'd set were simply intended to offset the payment Anthony was set to receive for his performance. "The North Man of Richmond contracted to play the Cotton Eyed Joe for $120,000 for 60 minutes," their statement reads.
"After doing the math and knowing we can only hold apprx. 1500 people, paying the ticket website their fee to sell the tickets, paying the tax man, opening the JOE on a closed night...we set the ticket price to break even and bring our customers a show we thought would be fun," the Cotton Eyed Joe continues. "To our talent agency and promoter friends that follow us...be careful booking the North Man of Richmond."
10 Artists We Totally Underestimated
Oliver Anthony
is country music's newest underdog, but he's just next in line on a list of hitmakers that fans, the media and the music industry scoffed at.
This list of 10 artists we underestimated includes at least five legitimate superstars with dozens of No. 1 hits, two
American Idol
finalists and country music's first real viral sensation. Each has proven themselves worthy in ways nobody saw coming.
26 Country Stars You Won't Believe Aren't Grand Ole Opry Members
That answer is often difficult to determine, but this list suggests reasons where appropriate.
Membership
into the Grand Ole Opry comes with an obligation to play the show frequently, but that's often set aside (Barbara Mandrell is an inactive member, for example). Only living artists are considered, and once a member dies, they are no longer a member.
As of 2023, there are more than 70 members of the Grand Ole Opry. Historically, nearly 250 men, women and groups were members — so, it's a select group that excludes several Country Music Hall of Famers.
More From Taste of Country