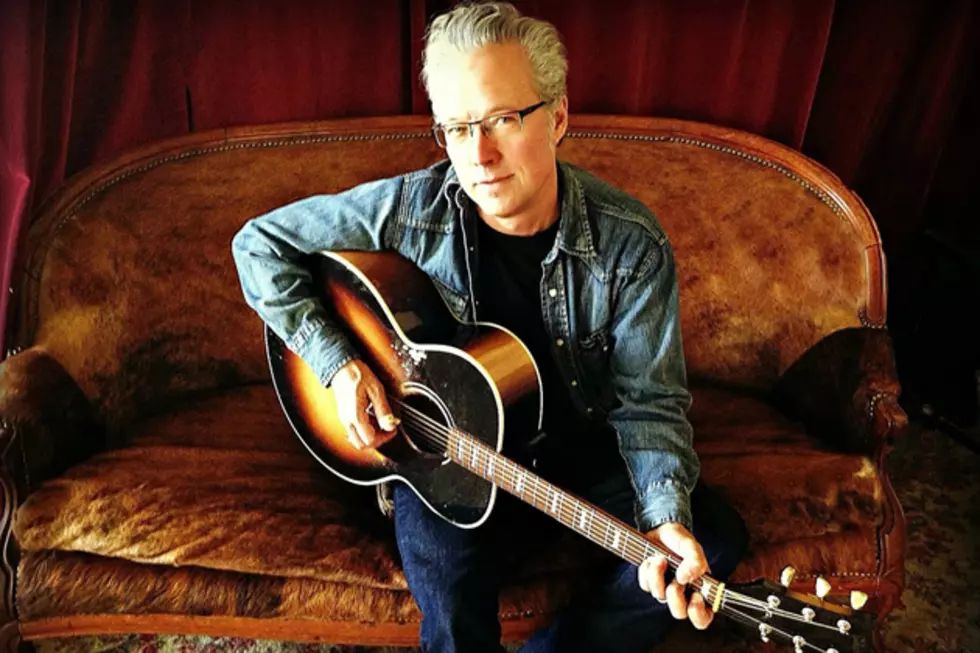 Radney Foster Uses Social Media to Find Stolen Guitars
Facebook/RadneyFoster
Singer-songwriter Radney Foster is still searching for two of the 10 guitars he had stolen from a locked storage unit in Nashville. By using social media, he was able to track down eight of the very valuable instruments.
The Gibson Sunburst J-100 Acoustic Foster is pictured with above is one of the ones he's found, but two acoustics are still missing. A custom Del Rio, Texas amplifier was also lifted. On Monday afternoon (Sept. 15), the 55-year-old told fans about what had happened, asking those who had pictures of his guitars to post them.
It worked. "One of the guitars was already found," Foster revealed. "Someone in Dallas saw my FB post, texted (songwriter) Jon Randall in Nashville, who just happened to be near a guitar shop..and found the J-45! Talking with the police right now; photos to come."
Just two hours later, the singer added, "All hail the power of social media! Six of the 10 guitars have been recovered with your help, and I have a line on where to find two more tomorrow."
At last check, Foster was still missing a 1977 art in D-28 and a black Gibson J-30 that was given to him as a gift from RCA Records. All of the instruments have personal meaning to him beyond their worth in dollars. Fans can find more information here.
Watch Rosanne Cash Perform 'Modern Blue'
More From Taste of Country