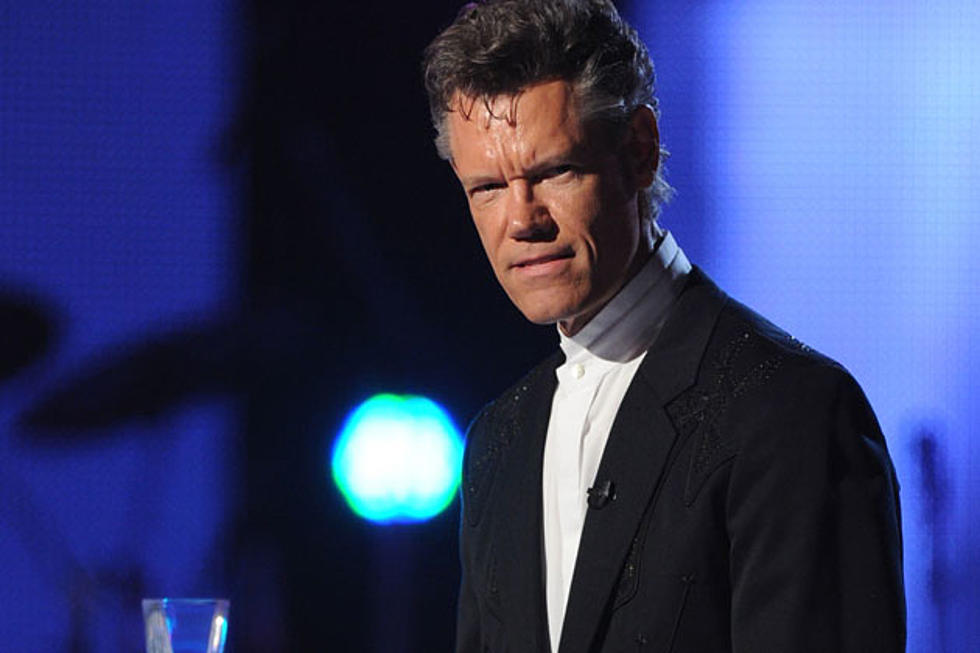 Randy Travis Gives Up Drinking
Rick Diamond, Getty Images
After a series of embarrassing public incidents involving alcohol, country star Randy Travis has given up drinking. His lawyer, Larry Friedman, tells TMZ that the troubled singer has "eliminated alcohol from his daily life."
The 53-year-old singer of such classics as 'Forever and Ever, Amen' and 'On the Other Hand' has a decades-long history of problems with substance abuse which goes all the way back to his twenties, when he was arrested for burglary and car theft.
"I got into the drug thing, I totaled two motorcycles, and I got in at least 30 fights," Travis revealed in an interview with 'The 700 Club.' He credited his now ex-wife and manager, Elizabeth Hatcher, for helping to set him straight. "Having her in court the last time, saying that I was not drinking, not using drugs, not running with the same people anymore -- that kept me from going to prison."
Travis married Hatcher in 1991, but the couple divorced in 2010 amid tabloid reports that Travis was having an affair and had resumed drinking. In June of 2011, the singer reportedly showed up drunk to a taping of 'Fox & Friends.'
"He turned up, looking like he'd been up all night, for a soundcheck around 5AM, then punched a wall in the green room and makeup area," a source told the New York Post. "He was supposed to tape an acoustic performance for 'Good Day New York,' but he was so out of it he couldn't do it, and they had to stop taping."
Travis was arrested for public intoxication in February of 2012 and for suspicion of DWI in August. The second time, he was reportedly naked and threatened the lives of the arresting officers. The singer was also cited for assault in August after an altercation in a church parking lot, though sources later said he was not under the influence at the time.
Friedman says Travis is serious about getting alcohol out of his life and getting his priorities straight. "[Randy] works out three hours every day and is in the best shape of his life," the lawyer reports. "He has a high protein diet and takes a lot of vitamins."
Friedman added that Travis went into the studio in Texas last week to start laying down tracks for an upcoming recording project.
More From Taste of Country